China's State Power Investment Northeast Electric Power Company and Liaoning Hongyanhe Nuclear Power Company (LHNPC) on 9 March signed a cooperation agreement on the construction, operation and maintenance of a key nuclear heating demonstration project based on the Hongyanhe NPP, Chinese media reported on 14 March. The Hongyanhe plant is owned and operated by LHNPC, a joint venture between China General Nuclear (CGN) and State Power Investment Corporation (SPIC), each holding a 45% stake, with the Dalian Municipal Construction Investment Company holding the remaining 10%.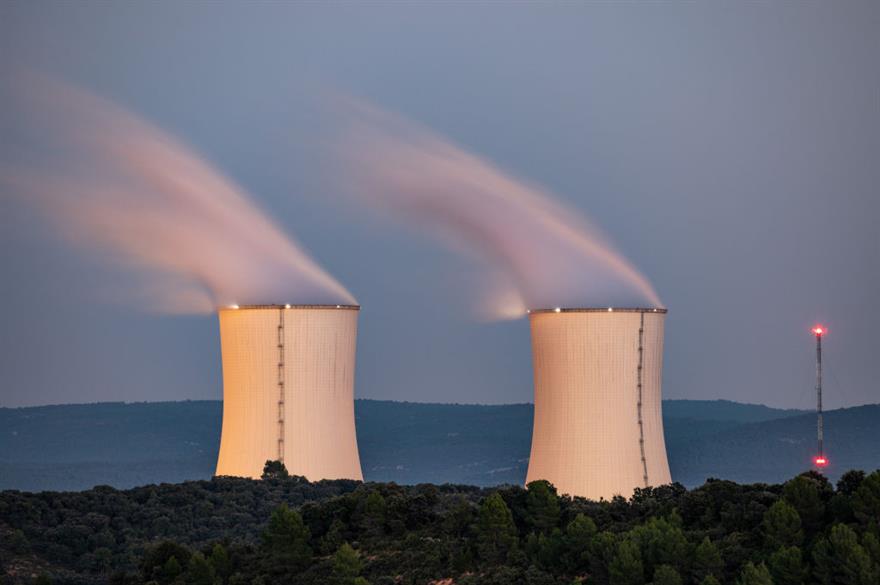 The Hongyanhe NPP comprises six units – four CPR-1000 pressurised water reactors (units 1-4 - phase I), which began operation between 2009 and 2016, and two ACPR-1000 reactors (units 5&6 - phase II). Unit 5 began commercial operation in July 2021 and unit 6 is scheduled to start operating in the first half of 2022.
The new agreement marked the substantive promotion stage of the first nuclear heating project in Liaoning Province, and is located in Hongyanhe Town, Wafangdian City, Dalian. The project is designed to provide heating for an area of 242,400 square metres, benefiting nearly 20,000 local people. It is planned to begin construction in June for completion before the 2022-23 winter heating period. It is viewed as a nuclear energy heating demonstration project for Northeast China.
Two nuclear district heating projects are already operating elsewhere in China. The first commercial nuclear heating project based on the Haiyang NPP in Shandong province began providing regular district heat in November 2020. A trial of the project the previous winter, provided heat to 700,000 square metres of housing, including the plant's dormitory and some local residents. The project now provides heating to the entire Haiyang city.
A district heating demonstration project is also underway at the Qinshan NPP in Zhejiang Province. The first phase was commissioned in December 2021 and supplies heating to 460,000 square metres of accommodation in three residential areas and 5,000 square metres of apartments for nearly 4,000 residents of Haiyan County. The project by 2025 is expected to provide heating to area of 4 million square metres, covering the urban area of Haiyan County and the Shupu Town.