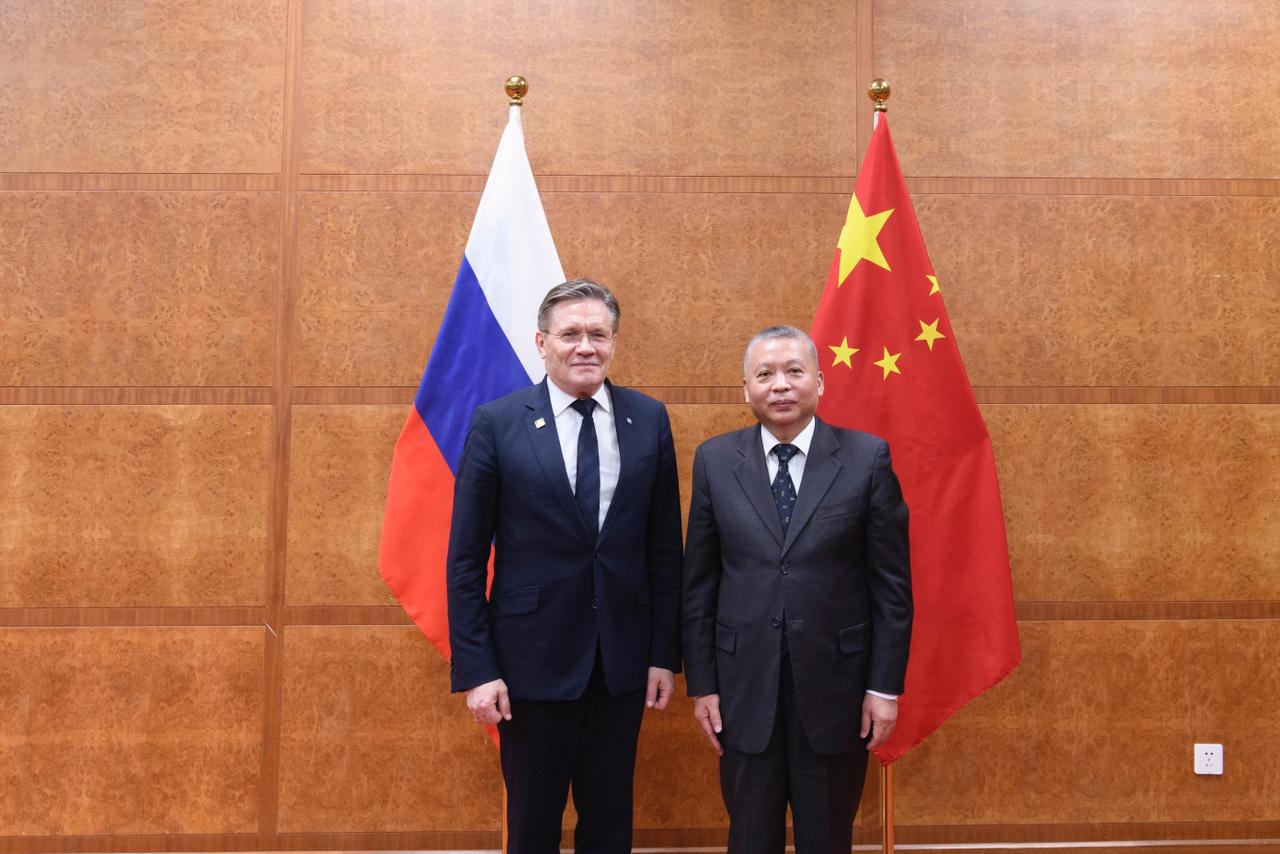 On May 24, 2023 in Beijing, Alexey Likhachev, Director General of ROSATOM, held the meeting with Zhang Kejian, the head of the China Atomic Energy Authority, on the sidelines of the official visit of the Prime Minister of the Russian Federation Mikhail Mishustin to China.
The main current and long-term agenda of cooperation between Russia and China in the area of peaceful atomic energy use was discussed. In particular, the parties compared approaches to solving problems arising from the Comprehensive Long-Term Cooperation Program in the area of fast reactors and nuclear fuel cycle closure signed on March 21 in the framework of the Russian-Chinese negotiations at the highest level.
Alexey Likhachev and Zhang Kejian agreed to hold the next meeting of the Russian-Chinese Subcommission on Nuclear Issues, which will be organized by the Russian party.