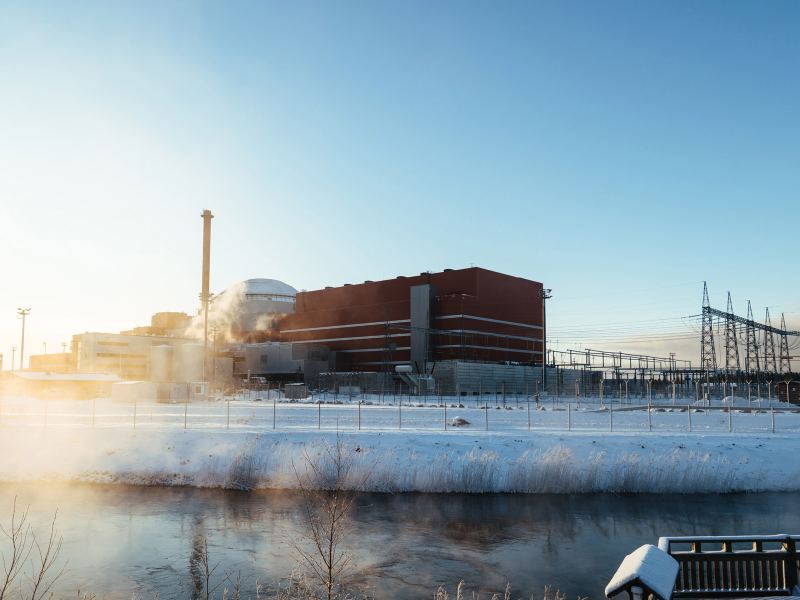 Olkiluoto 3 EPR. Credit TVO

Electricity production at Finland's Olkiluoto's third nuclear power plant unit has begun, significantly increasing domestic supply.
Finnish operator Teollisuuden Voima (TVO) issued a statement confirming the plant unit was connected to the national grid, providing a capacity of 103MW since Saturday 12 March.
The operator also stated that the OL3 reactor will improve Finland's electricity self-sufficiency and help achieve emissions goals.
The plant will now begin a four-month trial period during which the capacity of the OL3 plant unit will be gradually increased to 1,600MW.
According to TVO, commissioning will continue with a turbine shutdown test at 30% reactor power, followed by a quick changeover test from 400kV after 110kV. After this, a reactor shutdown and external network loss test will be conducted.
Regular electricity production is scheduled to begin in July 2022.
TVO production director Marjo Mustonen, said: "The start of electricity production has been carefully prepared… OL3 is a significant addition to domestic clean electricity production, which accounts for more than 90 percent. At the same time, the need for electricity imports will be reduced by less than half."
Jouni Silvennoinen, OL3's project manager, added: "The start of electricity generation is a key milestone in our joint project with plant supplier Areva-Siemens. I would like to thank all the nuclear professionals who have worked on the project over the years. We are now continuing the trial operation by gradually increasing the plant's capacity and preparing for the start of regular electricity production."