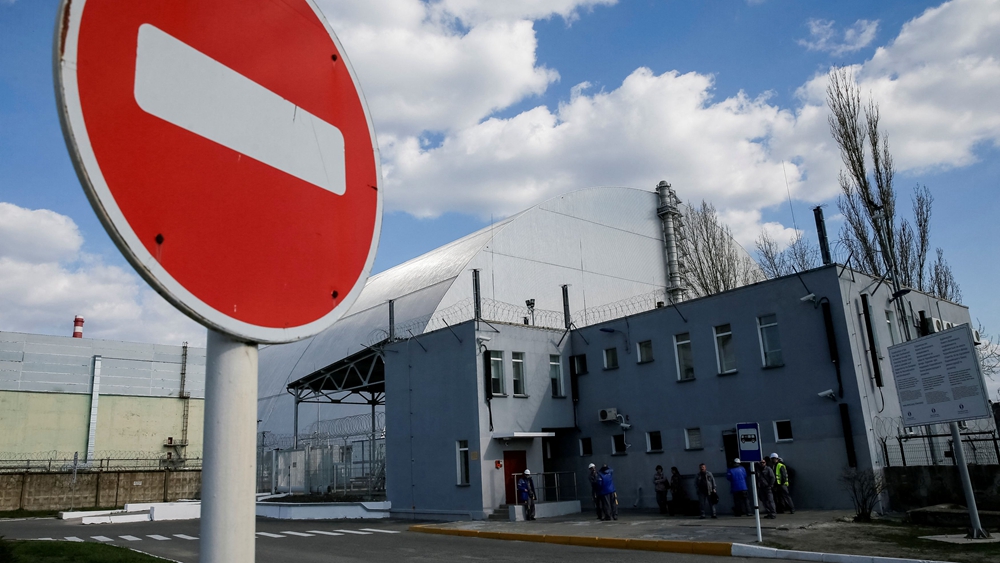 A general view shows a New Safe Confinement structure over the old sarcophagus covering the damaged fourth reactor at the Chernobyl nuclear power plant, in Chernobyl, Ukraine, April 20, 2018. /Reuters


China's Permanent Representative to the United Nations in Vienna Wang Qun on Wednesday expressed concern for the safety of nuclear facilities in Ukraine amid the ongoing military conflict in the country.
China supports the International Atomic Energy Agency (IAEA) in performing its duties in accordance with its mandate, Wang said at a meeting convened by the IAEA Board of Governors to discuss the situation in Ukraine.
"Nuclear safety and security are responsibilities of sovereign states," the Chinese envoy said. "The issue of Ukraine's nuclear safety and security should be addressed through existing procedures."
He urged relevant parties to perform their duties on this issue earnestly and called for the IAEA to provide necessary assistance in strict accordance with its mandate.
"Relevant parties should act prudently to avoid unintended nuclear safety and security accidents, and the IAEA should properly handle the issue of nuclear safeguards in Ukraine in consideration of the country's security situation," he added.
He also urged relevant parties to respect the independence and authority of the IAEA and avoid politicizing the agency's affairs.
China will continue to monitor the developments in Ukraine closely and support all efforts conducive to de-escalation and political settlement, Wang said.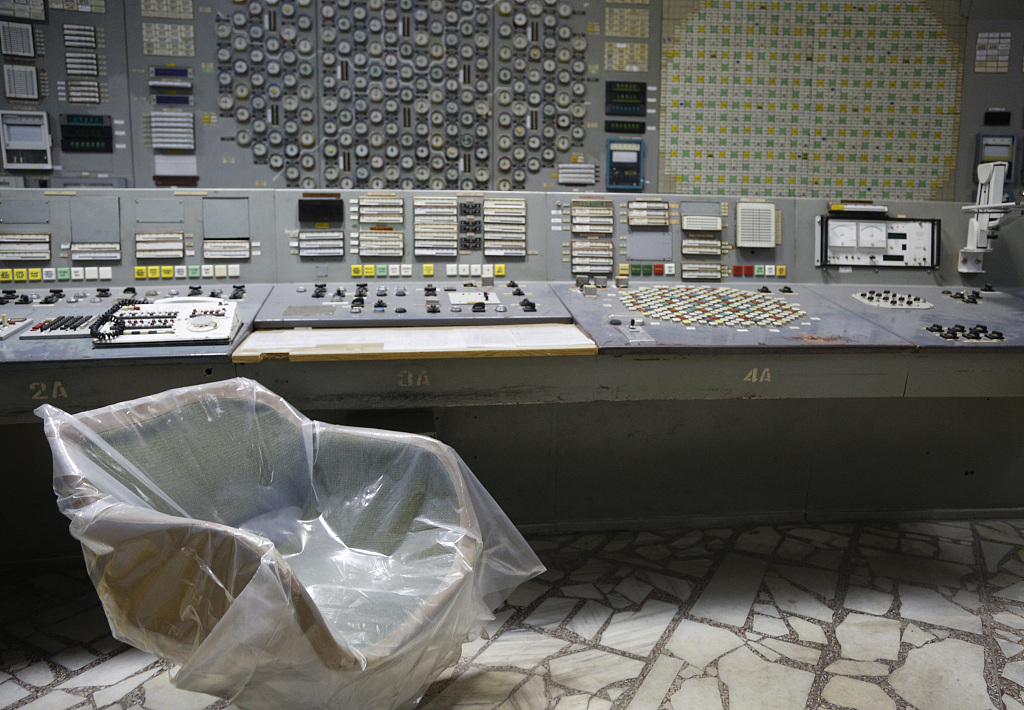 An operator's arm-chair covered with plastic sits in an empty control room of the third reactor at the Chernobyl nuclear power plant, in Chernobyl, Ukraine, April 20, 2018. /CFP

Russian President Vladimir Putin said he had authorized a "special military operation" in the Donbas region of Ukraine last Thursday, but Ukraine confirmed that targets across the country were under attack. Putin said the operation aimed for "demilitarization and denazification of Ukraine."
Russian forces seized the Chernobyl nuclear power plant last week after a fierce battle with Ukrainian troops. The plant, some 110 kilometers north of Kyiv, witnessed one of the worst nuclear accidents in human history on April 26, 1986.
The IAEA said on Sunday that it received reports from Ukraine that two radioactive waste treatment facilities in the country had been damaged. One facility in Kyiv was hit by a missile and another in Kharkiv was also damaged. However, no signs of leakage have been reported.
"These two incidents highlight the very real risk that facilities with radioactive material will suffer damage during the conflict, with potentially severe consequences for human health and the environment," IAEA Director General Rafael Mariano Grossi said.
"Once again, I urgently and strongly appeal to all parties to refrain from any military or other action that could threaten the safety and security of these facilities," Grossi added.