Construction of Turkey's fourth nuclear power reactor will start at the beginning of 2022, after the project was granted a construction licence by the country's Nuclear Regulatory Authority.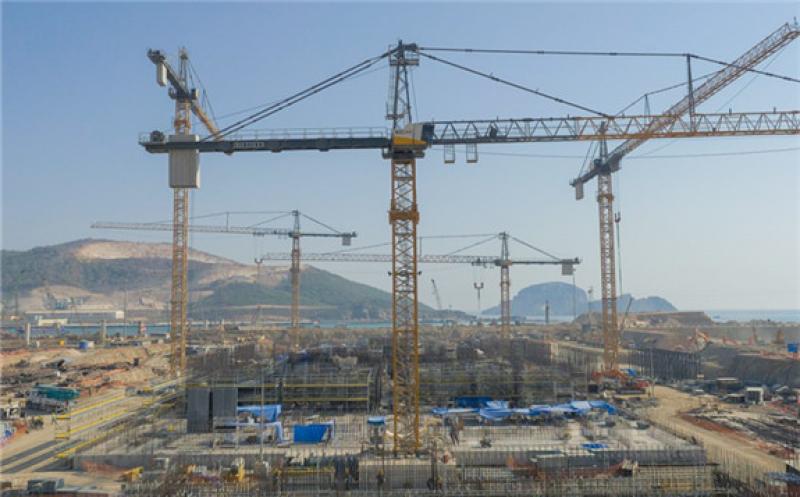 Akkuyu will become the largest nuclear construction site in the world, Rosatom said.
"At the beginning of next year, we will start building the foundation slab of the nuclear island buildings," said Anastasia Zoteeva, director general of Akkuyu Nuclear, the project company executing the four-reactor power plant.
Preparatory work, including engineering surveys and excavation of over 650 square metres, have already been carried out on the basis of a limited construction permit issued in June.
"By the end of this year," Rosatom said, "the construction of the concrete base of the foundation slabs of the reactor and turbine buildings is expected to start. The foundation slabs will then be reinforced."
The plant will then be ready for the official start of construction, which is the pouring of first safety-related concrete, the foundation slab.
Akkuyu is a new nuclear power plant on Turkey's Mediterranean coast. It has three VVER-1200 reactors designed by Rosatom subsidiary Gidropress already under construction, as well as the fourth about to begin.
The first unit is scheduled to generate power in 2023, subject to further approvals from the Nuclear Regulatory Authority.
Pictures from last week show Akkuyu 1 rising to a height of 36 metres with the placement of its fourth inner containment ring. This is the last cylindrical segment. It will support the reactor's polar crane and will be finally capped with a dome after all major components such as the reactor pressure vessel and steam generators are installed inside.
With the construction of unit 4, Akkuyu will become the largest nuclear construction site in the world, Rosatom said, with four large reactors under construction at the same time. "Simultaneous construction of four power units of the nuclear power plant will require a high concentration of resources, but we are fully prepared for this", Sergei Butckikh, the first deputy CEO of Akkuyu Nuclear, said in August.
Some 12,000 people currently work at the site, which features more than 70 cranes.