The Netherlands is considering the expansion of nuclear power in its energy mix, according to a letter Minister for Economic Affairs and Climate Policy Eric Wiebes submitted to the Dutch parliament last week, together with a report by consultants Enco. The cabinet will now prepare a motion requesting that the country holds a market consultation to assess commercial interest in nuclear new build.
Nuclear power has a small role in the Dutch electricity supply, with the 482-megawatt (net) Borssele pressurised water reactor providing about 3% of total generation. In May 2018 the government announced a draft law for phasing out coal-fired generation. Two of five plants are to close before 2025 and the other three before 2030.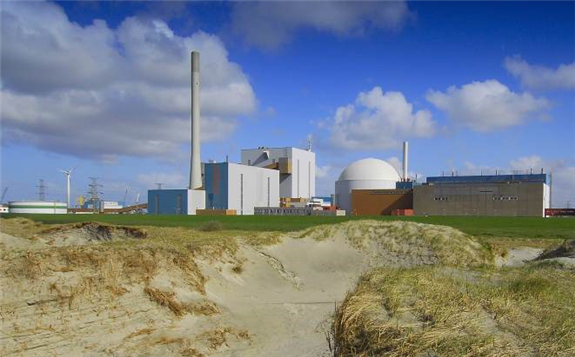 "The researchers argue that nuclear energy is no more expensive than wind and solar if the system costs are included in the same way," Wiebes wrote, adding that it is one of the most cost-effective options for reliable CO2-free electricity after 2030, and also "the safest way of producing energy per terawatt hour".
The Enco report states that with the "system cost correction", the levelised cost of electricity from nuclear energy is EUR74/MWh (USD86/MWh), which is less than offshore wind at EUR85/MWh.
It says "the main hurdle nowadays remains the economics of new nuclear power", but that experience in China shows that plants can be built on time and to budget.
"When countries like the Netherlands select an NOAK [nth-of-a-kind] plant from an experienced vendor, it might now be expected that the potential for major construction delays and cost overruns would be limited," it says. Small and medium-sized reactors "allow a more incremental" investment than do large-scale plants.
Wiebes wrote that he would inform parliament of the cabinet's progress with the motion "before the Christmas recess".
The Borssele nuclear power plant was built by Siemens and has been in operation since 1973.