Nucleoeléctrica Argentina and China National Nuclear Corporation (CNNC) have signed an engineering, procurement and construction contract for the development of the Atucha 3 nuclear power plant.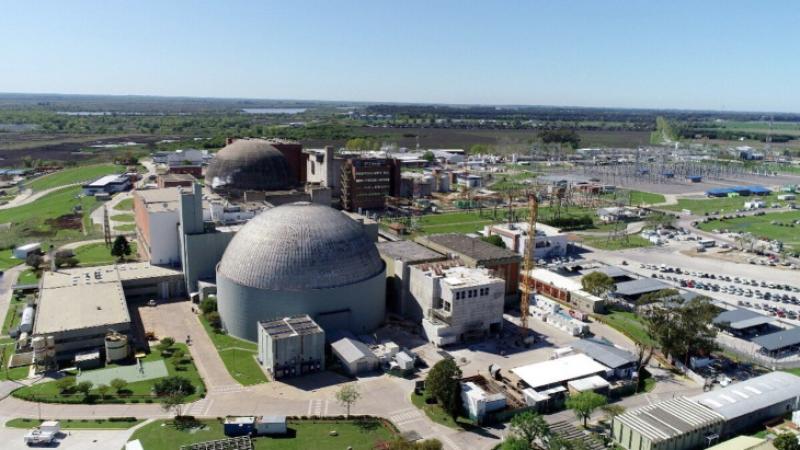 The nuclear power plant, to be sited near Lima, about 100 kilometres north west of Argentina's capital, Buenos Aires, will use China's Hualong One technology - the HPR1000 reactor, which will use enriched uranium as fuel and light water as coolant and moderator, with a rated gross power of 1200 MWe and an initial life of 60 years.
The contract was signed by the director of Nucleoeléctrica Argentina José Luis Antúnez and CNNC President Yu Jianfeng in an online event also attended by the countries' ambassadors to each other, and other dignatories.
It is part of cooperation agreements between the two countries, including the one signed in 2015 for cooperation on the construction project for a pressurised water reactor in Argentina.
The two companies said it was the beginning of a new cycle of cooperation and mutual understanding "which both companies foresee will be of auspicious prosperity for both nations, allowing the strengthening of ties for the peaceful development of nuclear energy generation, nuclear science and technology and industrial development".
In a statement, CNNC said it was a deal that would help "green and low-carbon development, jointly address climate change, help achieve the global goal of carbon peaking and carbon neutrality and jointly build a nuclear energy community with a shared future for mankind".
The governor of the province of Buenos Aires, Axel Kicillof, said: "We all know that without energy we have no development or possible future," and that the construction of Atucha 3 "will consolidate the province of Buenos Aires as the one with the most weight in terms of energy and nuclear power in the Argentine Republic."
Vice president of Argentina's National Atomic Energy Commission, Diego Hurtado de Mendoza, welcomed the "historic event", adding that "the fact of having China as a partner on the fourth plant for Argentina is a window to multipolarity and, on the other hand, it also means having a locomotive for the nuclear sector."
Hualong One is a third generation nuclear power plant jointly developed by China National Nuclear Corporation and the China General Nuclear Power group.
The development in Argentina will be the second outside China, following one in Karachi in Pakistan. The construction project is part of Argentina's nuclear action plan agreed in June, which involves an investment of more than USD8 billion.
Argentina's nuclear sector has three pressurised heavy water reactors with a total generating capacity of 1641 MWe across the Atucha 1, Atucha 2 and Embalse power plants.