Vestas Wind Systems will set up a new nacelle and hub assembly factory in India, looking to boost its export capabilities and better serve the regional wind market.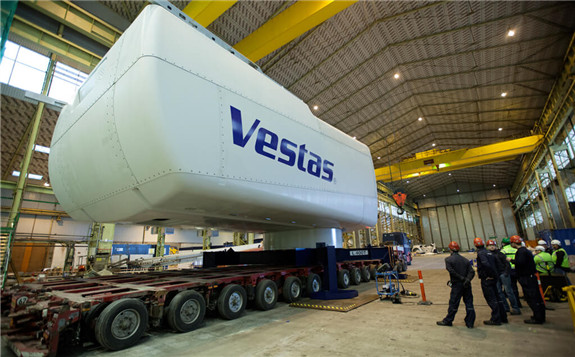 The Danish turbine maker said Wednesday the new factory will be located in Chennai in the state of Tamil Nadu and will combine two existing Vestas facilities. Once in full swing, the expanded facility will quadruple the number of manufacturing jobs in the Indian state.
"By building this expanded production facility, we will serve our customers' needs in one of our key markets even better and generate hundreds of local jobs, while also improve our global manufacturing footprint and increase our export capabilities from India with the aim of making it a global renewable energy manufacturing hub", Vestas Asia-Pacific President Clive Turton said.
At present, the Danish company employs staff of more than 3,400 in India where it also runs a sales office, a research and development (R&D) centre and a blade manufacturing facility,
The Chennai factory is expected to start operations by the end of 2020.