Chinese turbine maker MingYang has completed the delivery of wind turbines for the 30MW Taranto offshore wind project off Italy.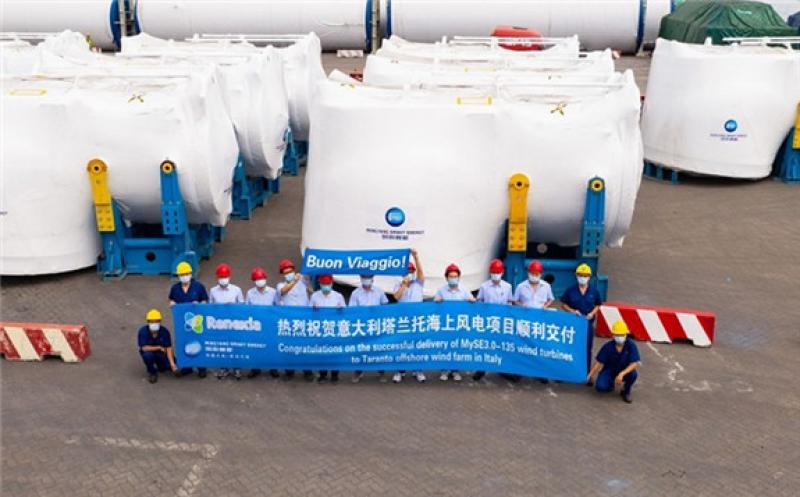 The 10 MySE 3.0-135 wind turbines are to be installed in what will be MingYang Smart Energy's first offshore project in European waters, in the Mediterranean Sea.
MingYang said it has also become the Chinese turbine manufacturer to supply turbines for a European offshore wind farm.
MingYang secured a deal to supply turbines to the Taranto offshore wind farm back in January.
A 25-year full O&M service contract is included in the deal with project developer Renexia.