Saudi Arabia's ACWA Power has said it will build two 125MW solar power plants in Ethiopia.ACWA Power has signed a power purchase agreement with state-owned power generator Ethiopian Electric Power to sell electricity for $ 25.26 / MWh (€ 22.26 / MWh).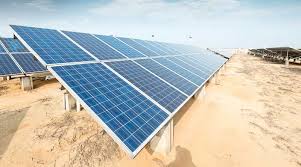 ACWA Power won the project portfolio in the first round of solar tenders held in Ethiopia. These projects will be the first solar power plants developed by ACWA Power in Ethiopia.
ACWA Power President and CEO Paddy Padmanathan said that as a leader in the renewable energy sector, the company will help the Ethiopian government achieve its goal of increasing renewable energy installations from the current 4300MW to 17,300MW by 2020.