Malaysia's government plans to increase the share of renewable energy in its installed capacity to 31% in 2025 and 40% in 2035 under its power generation plan, according to the Malaysian Investment Development Authority.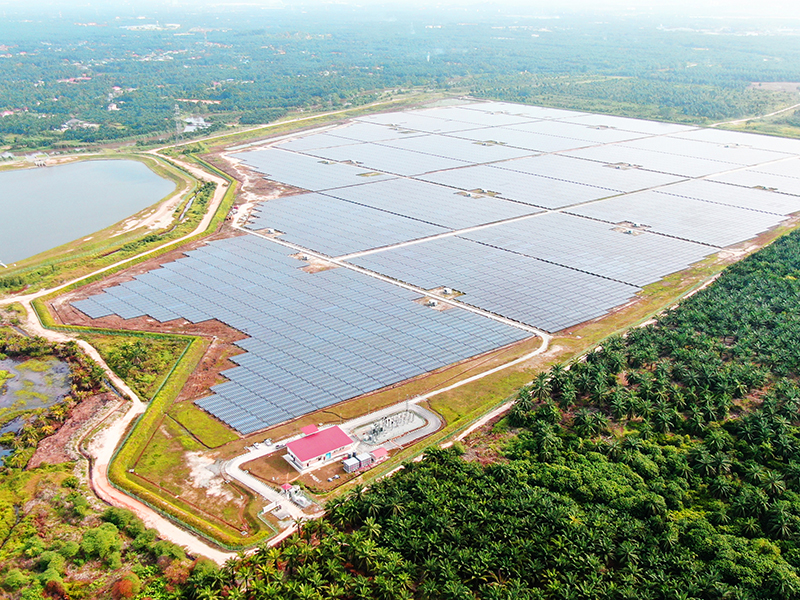 This feature article was originally published in The Global Power & Energy Elites 2022.

Recently, ASEAN has strengthened its commitment to increasing energy security and resilience, as well as creating a low emissions electricity sector through the adoption of renewable energy. Taking into consideration the resource availability and geographical location, most of Malaysia's clean energy will be contributed by solar, with an increasing focus being placed on floating solar projects.

Large-scale Solar Project

Sepang solar plant is a 50MW large-scale solar plant owned and operated by TNB Renewables Sdn. Bhd. (TRe), a wholly-owned subsidiary of Tenaga Nasional Berhad, Malaysia's national electricity utility company.

This pioneering solar farm is one of the largest in Malaysia, made up of 238,140 solar panels generating more than 110,000MWh of energy in its first year of operation in 2019, and maintaining a near-perfect plant availability of 99%.

The solar PV power plant, located in Mukim Tanjung 12, Kuala Langat, Selangor, averts 76 000 tons of CO2 equivalent emissions per year, akin to an equivalent fuel displacement of about 36,000 cars off the Malaysian roads. The plant surpassed its maximum annual energy declared to the off-taker (TNB) by 6%, a performance that was replicated in 2020, with the solar farm generating 108,900MWh or 5% more than declared.

TNB suggests that the performance was enhanced by the use of frameless double glass technology, as opposed to traditional framed solar panels. This ensured fewer soiling losses and provided a better albedo effect.

Sepang's digital prowess

Besides the glass technology, the success of Sepang is attributed to smart plant management combined with the adoption of artificial intelligence and data analytics technologies. Among others, the digital technologies used allowed TRe to calculate the best timing to wash the solar panels, based on output levels and weather forecasts.

By utilising the latest analytics tool to ensure wash optimisation, TRe saved up to RM160 000 ($38 571) on operating costs annually.

TRe partnered with Singapore-based Envision Digital to deploy utility cloud-based digital analytics applications to improve energy productivity and operational efficiency. The applications included EnlightTM Solar, EnsightTM Solar, and Forecaster. Envision Digital's AIoT operating system, EnOSTM was also deployed.

The end-to-end solution allowed TRe's operations team to have quick, real-time access to the solar farm's operation status, generation performance, power output, as well as accurate power forecasts.

This improved operational and maintenance efficiency, and ensured TRe the efficiency in renewable energy technical asset management.

The cloud-based solutions allowed for monitoring and analysis of the solar farm's performance remotely and ultimately maximised project return on investment. The platform has not only provided asset operation and performance visibility to TRe but also allowed the integration and synergised operation of various renewable energies.