Independent Power Producer (IPP) Cennergi, the subsidiary of South African coal giant Exxaro; will install a 70 MWp solar photovoltaic power plant at the Grootegeluk mine complex. The electricity produced by this plant will be sold to Exxaro Coal, another subsidiary of the Exxaro group.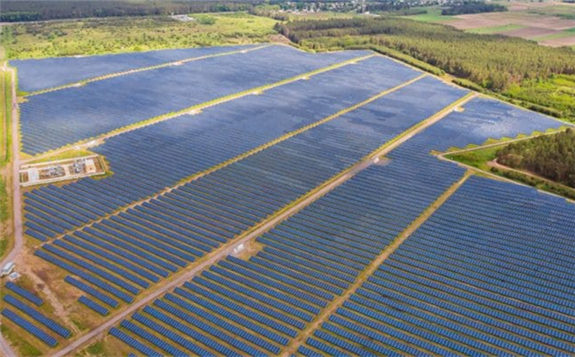 South African coal king Exxaro is including the Lephalale solar project in its sustainability strategy. Its subsidiary Cennergi will build a solar photovoltaic power plant in this town in the Limpopo province to power the Grootegeluk mining complex. The coal mine, which employs over 2,000 people, is operated by Exxaro Coal, another subsidiary of the Exxaro group. Cennergi will build a solar power plant with a capacity of 70 MWp.
The clean electricity produced by the plant will be purchased by Exxaro Coal under a power purchase agreement (PPA). "We are pleased to announce that Exxaro Coal and Cennergi have entered into a term sheet defining the material terms on which the PPA will be entered into. This is an important milestone in the development of the strategy and is a major step in implementing Exxaro's decarbonisation plans and progressing the just transition journey, as well as making a positive contribution to its environmental, social and governance objectives," says Roland Tatnall, Exxaro's managing director for energy.
Reducing the mining complex's carbon footprint
In addition to reducing electricity bills, and therefore coal operating costs, the Lephalale solar plant will help secure the power supply to the Grootegeluk mining complex. More importantly, the solar plant will reduce the mine's carbon footprint in a South African context where the need for a transition to a carbon-neutral economy is being considered.
This strategy is strongly encouraged by the South African authorities. In fact, for several months now, companies wishing to build self-consumption renewable energy plants of less than 100 MW have been able to dispense with the authorisation of the National Energy Regulator of South Africa (Nersa). Exxaro is leveraging this political will to invest in infrastructure and less environmentally damaging technologies.
Participation in REIPPP
Exxaro began implementing its sustainable development strategy with the establishment of the Cennergi joint venture with Khopoli Investments. The subsidiary of the Indian giant Tata Power subsequently sold all its shares to Exxaro. Cennergi is also an independent power producer (IPP). The company operates the 95 MW Tsitsikamma Community Wind Farm (TCWF) and the 134 MW Amakhala Emoyeni wind farm, all in the Eastern Cape.
The wind farms, which are connected to the state-owned Eskom grid, were built under the 2nd round of tenders of the Renewable Energy Independent Power Producer Programme (REIPPP).