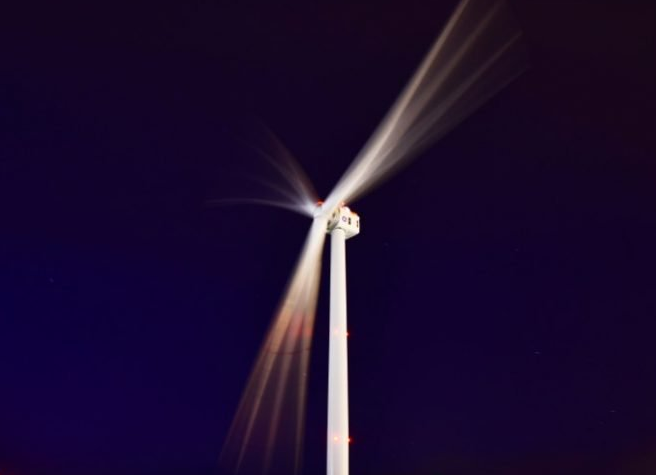 Two of the world's largest planned wind turbines have taken big steps towards deployment this month, with GE's mammoth 12 MW Haliade-X producing its first electricity, and Siemens Gamesa Renewable Energy's 10MW model also revealing a key development.
In early November GE Renewable Energy and the Massachusetts Clean Energy Center (MassCEC) today announced that the 107-metre long turbine blade had arrived at MassCEC's Wind Technology Testing Center (WTTC) in Boston.
The blade will undergo a series of fatigue tests that will involve moving it millions of times over the next few months to validate that it can withstand more than 25 years of operation out at sea. This US-based testing is part of the process of commercialising the Halide-X turbine by 2021.
"This has really been a collaborative effort on the part of the company to be part of solving the challenges associated with the energy transition," said GE Chairman and CEO H. Lawrence Culp, Jr.
"We think the Haliade-X is the right turbine at the right time as the offshore industry globally and particularly here in the U.S. is poised to take off.
Back in Europe, GE announced only two days later that its Halide-X 12 MW prototype installed at Rotterdam-Maasvlakte successfully produced its first power, an important step towards obtaining the necessary regulatory approvals in 2020.
"This first kWh is a critical achievement for our whole team, bringing to fruition our vision and all the hard work put in place," explained John Lavelle, CEO of Offshore Wind at GE Renewable Energy.
The 12 MW Haliade-X is already scheduled to be deployed at the 120MW Skip Jack and the 1,100MW Ocean Wind projects in the United States, as well as the 3,600MW Dogger Bank offshore wind farm in the United Kingdom.
Announced in October, and now awaiting Final Investment Decision, GE Renewable Energy would end up providing 300 of its 12 MW Haliade-X wind turbines for the Dogger Bank project.
A second prototype nacelle unit is being assembled in Saint-Nazaire, destined to soon be shipped to ORE Catapult's testing site in the UK where it will undergo further real-world operational testing in an effort to reduce the time required to validate performance and reliability.
Siemens Gamesa Renewable Energy, meanwhile unveiled at its factory in Brande, Denmark, the prototype nacelle for its 10 MW offshore wind turbine model, the SG10,0-193DD.
While a sizeable step up from its world-leading 8 MW direct drive turbine, Siemens Gamesa (and Danish competitor Vestas) are still behind GE's position, highlighting the frenetic competition to deliver ever larger wind turbines.
Siemens Gamesa CEO Markus Tacke said that its 10 MW turbine will "bridge market demand" until the company makes what it is describing a "true step change" – referring to the as-yet-unnamed and un-nameplated '1X' platform which is expected to be unveiled and in showrooms in the middle of the next decade.
Swedish power company Vattenfall has already ordered a batch of Siemens Gamesa's 10 MW turbines for its 700 MW Hollandse Kust South 1 & 2 projects in the Dutch North Sea and the 760 MW Hollandse Kust South 3 & 4. All four wind farms were awarded contracts at zero subsidy earlier this year, making them the world's first zero-subsidy offshore wind farms.