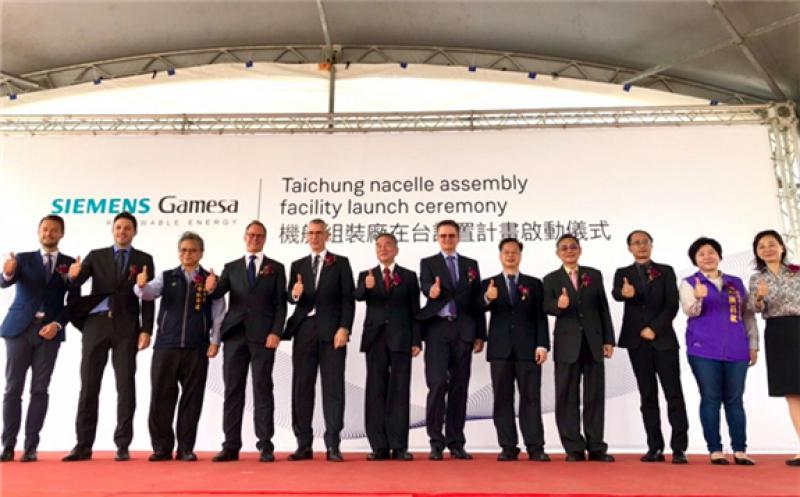 Siemens Gamesa has held a groundbreaking ceremony for a nacelle assembly facility in the Port of Taichung in Taiwan.
The nacelle assembly facility is expected to be operational in 2021.
The groundbreaking ceremony was attended, among others, by the representatives from Ørsted, the developer of the 900MW Changhua 1 & 2a wind farms which will feature the Asia-Pacific variant of the Siemens Gamesa 8.0-167 DD wind turbine.
The same turbine model will be used on the 640MW Yunlin offshore wind farm. The turbine maker has also secured a conditional order of its 8MW model for the 376MW Formosa 2 offshore wind farm.
Back in December 2017, Siemens Gamesa announced plans to establish a manufacturing and pre-assembly site at the Port of Taichung.