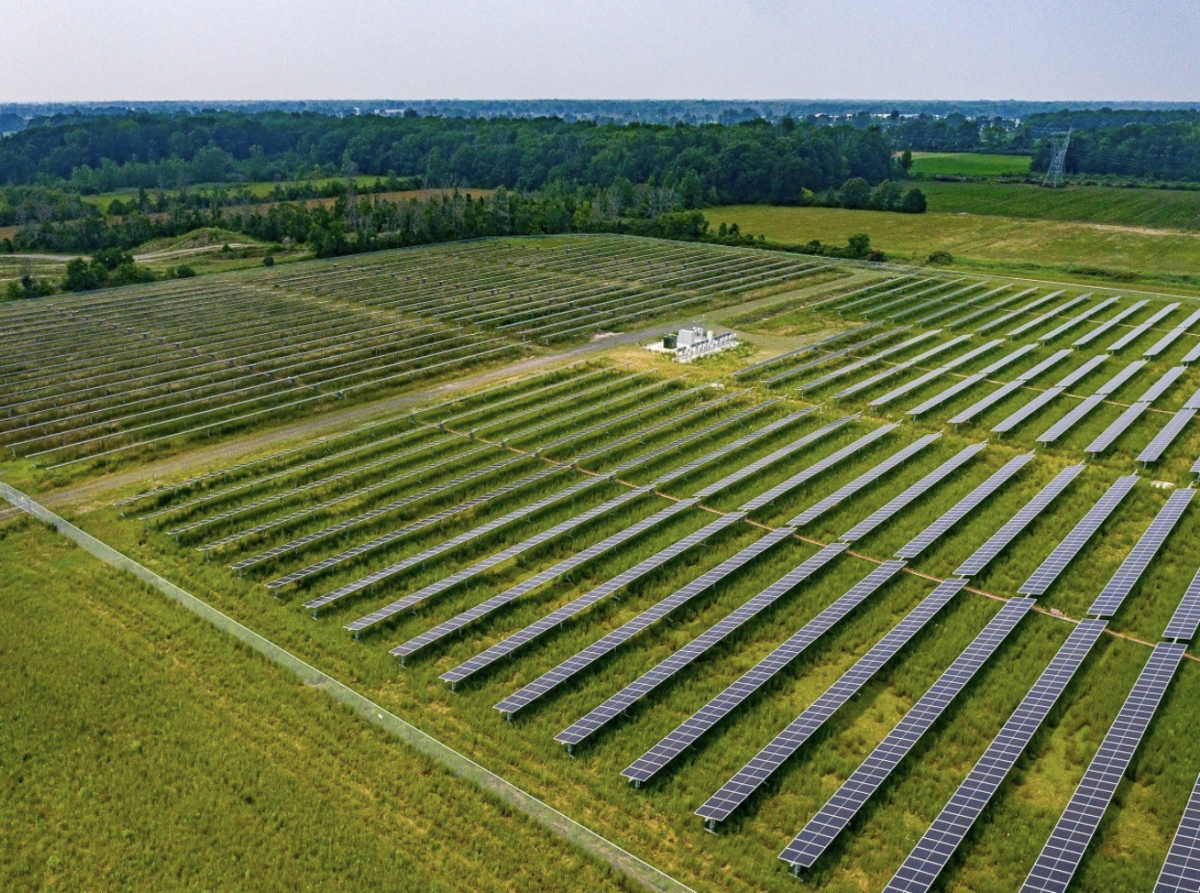 Nexamp, a Boston-based community solar developer, has it made a purchase order for 1.5 GW of solar modules from Heliene, making it the largest procurement effort for the community solar sector in US history.
"A solar order of this size is without precedent and comes at a critical time as the US continues to develop its solar supply chain," said Zaid Ashai, chairman and chief executive officer of Nexamp. "This partnership wouldn't be possible without the Inflation Reduction Act and is proof that this historic piece of legislation is continuing to encourage renewable energy production and help drive the energy transition."
The North American-made Heliene modules will support the construction of about 400 new community solar projects over the next five years. Community solar projects are typically smaller than utility-scale projects and involve customers subscribing to a portion of the facility's electricity generation in exchange for utility bill credits.
The modules will be produced at Heliene's Minnesota facility, potentially making them eligible for the 10% domestic content bonus tax credit adder provided by the US Inflation Reduction Act. Heliene expanded its facility in 2022 to meet increasing demand and has additional capacity expansions planned for September 2023.
US Secretary of Energy Jennifer M. Granholm and Senator Tina Smith (D-Minnesota) joined Heliene Chief Executive Officer Martin Pochtaruk and Nexamp Chief Executive Officer Zaid Ashai at the Mountain Iron, Minnesota facility to commemorate the order and view Heliene's manufacturing operations.
"Thanks to the Inflation Reduction Act, companies like Nexamp [and Heliene] can make investments that boost American manufacturing and create American jobs, while lowering families' energy bills," said Granholm.
Nexamp and Heliene's partnership is expected to support additional research and development and create nearly 1,000 jobs in the Iron Range region.
"The well-designed incentives and the industrial policy included in the IRA will drive continued growth of solar projects and this partnership puts Heliene and Nexamp on track to meet demand with high-quality, domestically manufactured solar modules," said Pochtaruk. "This historic order also enables Heliene to maintain its commitment to creating good paying manufacturing jobs in the US solar industry."