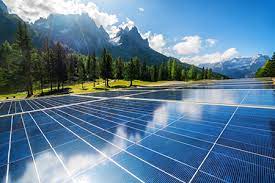 The Spanish oil and gas firm Cepsa will develop three solar PV projects totalling 400 MW in the region of Castilla-La Mancha, in central Spain. Cepsa will build the solar plants, which will require an investment of €280m, in the towns of Campo de Criptana and Arenales de San Gregorio (Ciudad Real), with construction expected to begin in 2025. Once operational, these projects are expected to produce 840 GWh/year of electricity, equivalent to nearly one third of the domestic consumption of Castilla-La Mancha. The production of this renewable energy will avoid the emission of 336 ktCO2/year.
With these new plants, solar PV projects developed by Cepsa in Castilla-La-Mancha will amount to 1.2 GW and represent an investment of more than €840m. As part of its new 2030 strategy unveiled in March 2022, Cepsa plans to invest between €7bn and €8bn by 2030, of which more than 60% will be allocated to sustainable businesses as of 2023. The company plans to develop a portfolio of solar and wind projects with a capacity of 7 GW. In addition, Cepsa plans to operate 2 GW of hydrogen capacity by 2030.
As of end-2021, solar accounted for 15% of Spain's installed capacity with 17 GW and 10% of its power generation with 27 TWh. According to preliminary estimates, 3.4 GW of new solar PV capacity were added in 2022, with solar PV generation rising by 33%.