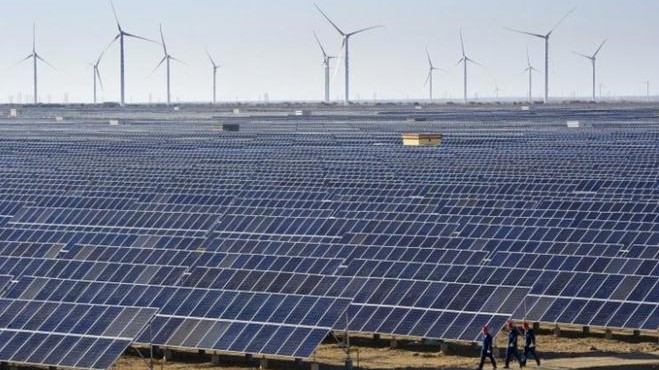 Over 3,200GW wind and solar are projected to be installed by 2030.
A total of 3,242 gigawatts (GW) of wind and solar is projected to be installed globally by 2030, which the Global Energy Monitor sees as "large enough" to offset current operating coal capacity by 2030.
The current global operating coal fleet of 2,067GW, which reflects a 44% difference.
This, however, still shows slower growth than the International Energy Agency's (IEA) 2030 Net Zero scenario goal.
The report noted that the large-scale (>20 MW) global solar fleet would likely fall short by 3,785GW and only be able to reach 26% of the IEA's 2030 target.
GEM added that global solar will still fall short by more than 1,000GW, under the assumption that installations of smaller-scale solar will see the same growth as large-scale solar.
"If the world is to reach its Net Zero goals with a hope of keeping global temperature increases below 1.5C, utility-scale renewables are clearly not going to cut it. Distributed solar must take center stage," Kasandra O'Malia, Project Manager for the Global Solar Power Tracker, said.
Data from GEM's Global Solar Power Tracker showed that China accounted for half of the world's currently operating, large-scale solar.
China has 176GW and 309GW operating and prospective large-scale solar, respectively.