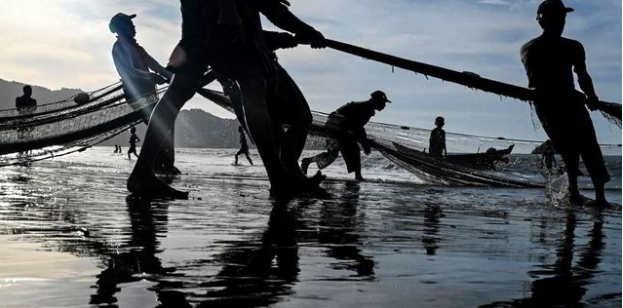 Acreage offshore Aceh hosts existing gas discoveries awaiting exploitation
Asia-focused independent Conrad Asia Energy has been awarded two new production sharing contracts offshore Indonesia, which offer fast-track development options for existing shallow-water discoveries and multi-trillion cubic feet gas exploration potential.
Conrad signed the PSCs for the Offshore Northwest Aceh (Meulaboh) and Offshore Southwest (Singkil) blocks where since 2019 it has performed joint technical studies under Joint Study Area terms. The company will initially have a 100% operated interest in both blocks although Australia-listed Conrad plans to seek farm-in partners for these assets, which come with 30-year contracts.
The shallow-water shallow gas discoveries were made back in the 1970s and all have flowed at potentially commercial rates during testing. However, they were not exploited then because of the prevailing low gas prices and lack of ready markets. These historic finds are located in water depths of less than 100 metres
Water depths at the blocks range from five to 1500 metres with exploration potential in both shallow and deep waters. Conrad said the deep-water areas contain several areally large structures with multi-Tcf gas potential that it has identified with gas chimneys and flat spots on seismic data which indicates the evidence of hydrocarbons.
"The most prospective leads are in 1000 metres of water, which by global standards is not deep," said Conrad chief executive Miltos Xynogalas.
"Our initial scoping study of gas markets in the region has been positive and we are optimistic of commercialising these discoveries and delivering a portfolio of growth opportunities to our shareholders."
He confirmed that Conrad would be seeking partners to participate in exploration efforts on the two offshore blocks.
"Major companies have already expressed an interest to review our data. We are delighted to have been awarded these PSCs, and to have matured the blocks from when we first started to evaluate them some four years ago," added Xynogalas.
Favourable fiscal terms
Although holding "numerous" discoveries, the Offshore Northwest Aceh and Offshore Southwest Aceh blocks are classified as frontier areas, which afford some of the most favourable fiscal terms in Indonesia, noted Conrad.
The blocks were offered in the first part of Indonesia's Petroleum Bid Round 2022.
Conrad's commitment work programme for each PSC is US$15 million and includes geological studies this year, the acquisition of 500 square kilometres of 3D seismic in 2024 and the drilling of a well in the following year. The company plans to fund this year's activities from its recent public offering on the Australian Securities Exchange while costs for future work are intended to come from sources including farm-in partners and cash flow from Conrad's Mako gas field – also offshore Indonesia – which is under development.
The PSCs contain hydrocarbon potential around the existing shallow-water gas discoveries close to shore and in the underexplored deep-water portions of the blocks.
The near-shore 1970s pinnacle reef discoveries include Singkil-1, which flowed at 10.06 million cubic feet per day of gas, Meulaboh-1 that tested at 6.7 MMcfd, Meulaboh East-2 that flowed at 7.99 MMcfd and Keudepasi-1 that flowed at a maximum 5.34 MMcfd of gas. The gas in all the finds was predominantly methane with very small amounts of carbon dioxide (around 0.04%) and nitrogen (approximately 0.13%).
Conceptual development plans
Conrad has initiated third-party competent persons reports for the known gas discoveries in both blocks – reports that will contain contingent resources estimates and valuations based on conceptual development plans. The operator said that it has already identified near-term local market opportunities for these shallow-water finds.
It too has already identified additional leads within the shallow-water areas that will be further matured in the coming months following the acquisition of further 3D seismic data.
Meanwhile, Conrad intends to obtain independent prospectivity reviews of the deep-water exploration potential of the newly awarded PSCs. If exploration proves successful, the larger plays located in the deeper water areas have the potential to supply the burgeoning markets in Southeast Asia and are part of Conrad's aspirations to build a regional gas production company.
"The award of these two PSCs is a transformational event for Conrad as these blocks contain discoveries that significantly increase our resource base and offer us the opportunity to add several gas projects to our existing large Mako gas project," said Xynogalas.
"These blocks are consistent with our company strategy of being focused on gas in offshore locations within Asia, in order to build our gas portfolio in the region, with potential to supply gas to the rapidly growing markets in Southeast Asia."
Conrad chairman Peter Botten noted that the markets for gas in the general Asian region and, in particular, Indonesia are very strong as the country has experienced strong economic growth over the past years.
"At the recent G20 meeting in Indonesia, the world pledged to finance Indonesia US$20 billion to help it transition away from coal. Gas is the important transition fuel in the fourth most populous country in the world," said Botten.
Indonesia is looking to almost double its gas production to 12 billion cubic feet by 2030 and is actively encouraging the exploration and development of natural gas. The republic recently announced it would need some US$170 billion in upstream investment by 2030, added Botten.