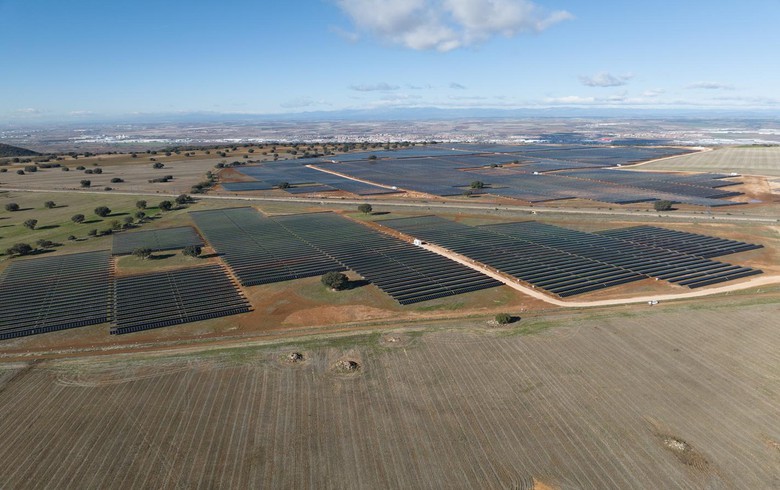 RWE Casa Valdes PV plant in Spain. Image by RWE (www.rwe.com)
German power group RWE AG (ETR:RWE) announced today it has put into operation a 44-MWac solar park in central Spain, close to Madrid.
The Casa Valdes ground-mounted photovoltaic (PV) plant in the province of Guadalajara consists of 97,740 bifacial modules spread over an area of about 97 hectares (239.7 acres).
RWE expects to generate enough clean power to meet the annual demand of 30,000 Spanish households.
In addition to Casa Valdes, the German company is currently building two other PV plants -- Las Vaguadas and the Puerta del Sol -- with a combined capacity of 54 MW.
At present, RWE operates more than 480 MW of onshore wind capacity and 90 MW of solar capacity in Spain through its local clean energy unit, RWE Renewables Iberia. In line with its growth strategy, the Essen-based group is preparing wind and PV projects to take part in the next Spanish tenders.