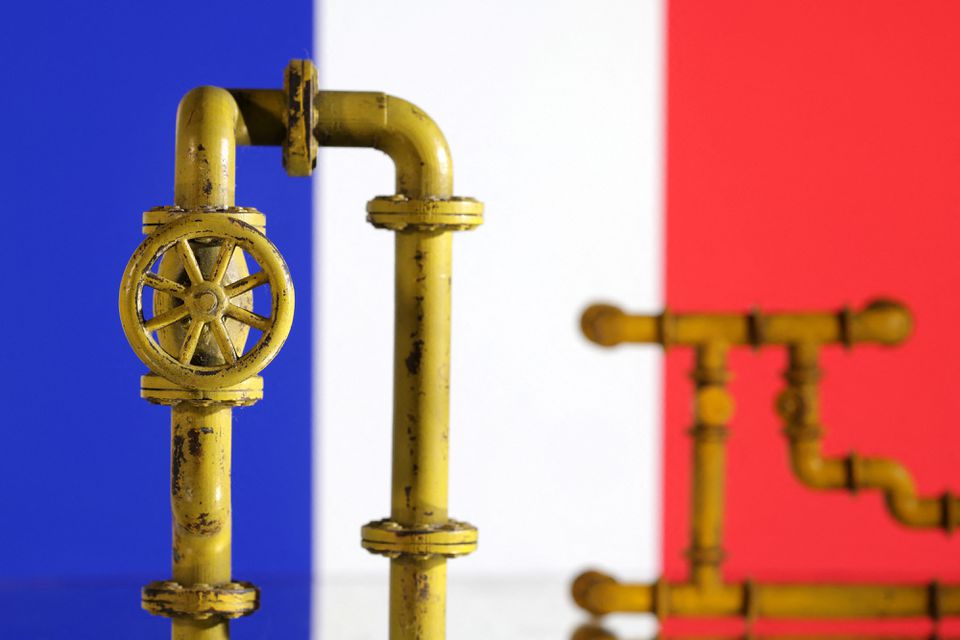 Model of natural gas pipeline and France flag, July 18, 2022. REUTERS/Dado Ruvic/Illustration/File Photo

France will likely start to export natural gas to Germany around October 10, the head of France's CRE energy regulator said, adding that the watchdog was currently working on tariff issues linked to the reversal of flows at the border crossing.
A consultation to fix tariffs is currently underway and will likely last two weeks, Emmanuelle Wargon, the president of the CRE energy regulator, told franceinfo radio.