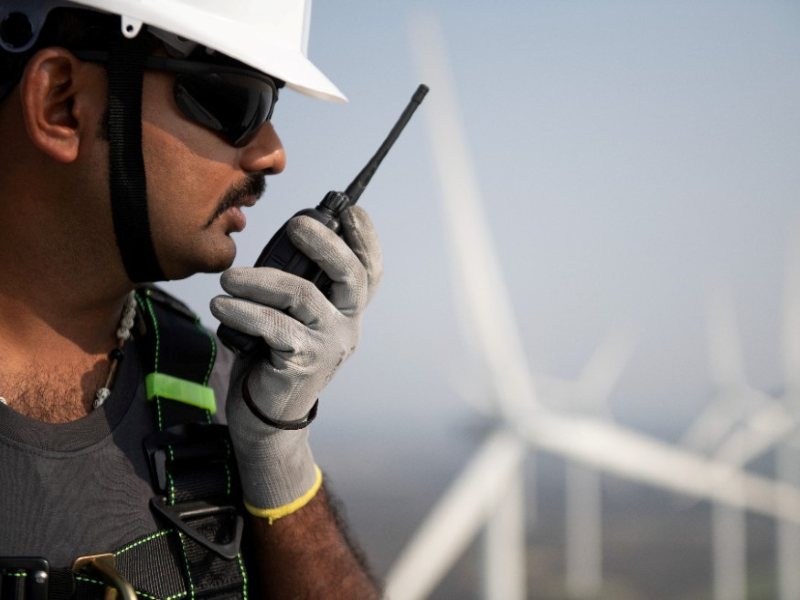 Image credit: Siemens Gamesa

Siemens Gamesa has secured an order with Azure Power India to supply 96 SG 3.6-145 wind turbines for a 346MW project in the state of Karnataka.

The agreement with independent power producer and solutions provider Azure Power marks the start of a new partnership for Siemens Gamesa in India.

When fully deployed these wind turbines will produce enough clean energy to meet the power needs of over one million Indian homes.

The project falls under Azure Power's efforts to develop renewable energy in Karnataka. In April 2022, Athe firm signed an Expression of Interest (EoI) with the government of Karnataka to develop solar, wind, and hybrid renewable energy projects with a total capacity of 1700MW.

"We are delighted to begin this new partnership with Azure Power on this large-scale project using use our latest India-focused technology. The contract provides new impetus to the wind industry at a key juncture in the country's energy transition.

"Teams from both companies have worked relentlessly over the last few months to secure maximum value for the project. With this new joint approach, alongside our technological innovation, we are confident of delivering the right renewable energy solutions to the market," said Navin Dewaji, India CEO of Siemens Gamesa.

Harsh Shah, CEO of Azure Power, said: "We are pleased to partner with Siemens Gamesa in our first wind project. Wind energy is going to be an imperative element for delivering firm, reliable and clean energy to achieve the energy transition vision of the country. This partnership will create long-term supply visibility while securing sustainable value for our stakeholders."

Siemens Gamesa's 3.0-3.6 MW turbine segment is designed for low to moderate wind conditions and for markets that require nominal powers higher than 3MW. It has a temperature operating range of -20ºC to 45ºC, making it a good fit for the climate and conditions in Karnataka.

Siemens Gamesa has operated in India since 2009, and has blade factories in Nellore (Andhra Pradesh), a nacelle factory in Mamandur (Chennai, Tamil Nadu), and an operations and maintenance center in Red Hills (Chennai, Tamil Nadu).

Azure currently has a pan India portfolio of over 7.4GW of renewable energy assets either operational or under construction.