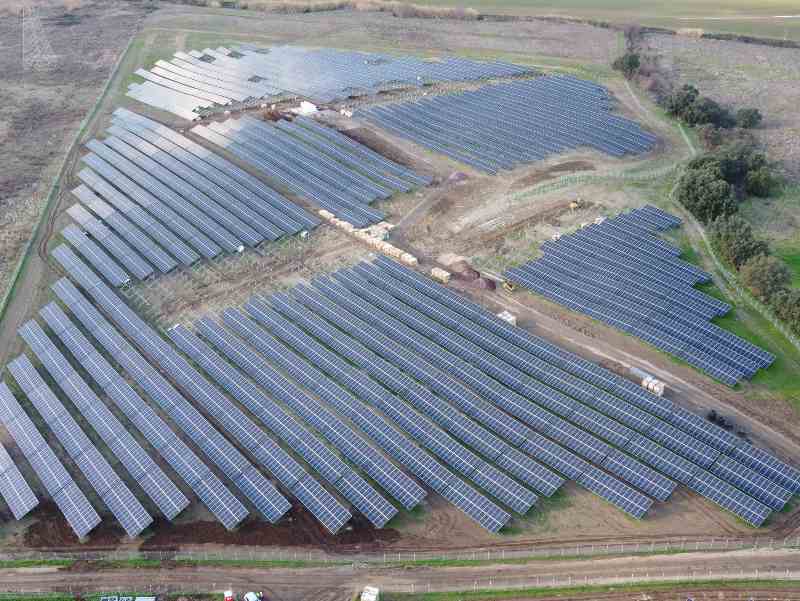 Montalto di Castro solar plant. Credit: Iberdrola
Iberdrola has completed construction of its first photovoltaic facility in Italy, the 23MW Montalto di Castro project in the central region of Lazio.
According to Spanish energy company Iberdrola, the photovoltaic modules have been assembled, the substation has been built and all electrical infrastructure has been completed. The plant is now ready for commissioning and connection to the grid.
Once fully operational, the plant will supply enough electricity for 12,000 homes and will avoid 9,600 tonnes of CO2 emissions into the atmosphere.
Valerio Faccenda, president of Iberdrola Renovables Italia, said in a statement: "Iberdrola's mission in Italy is to contribute, with our competence and financial capacity, to making sustainable and ethical investments. The goal is to help Italy get out of gas dependency and out of the energy crisis.
"Our plan for Italy foresees a significant growth in the renewable workforce with the immediate incorporation of more than 30 professionals. The entire Italian team is called upon to share Iberdrola's values ​​and to be a participant in the Group's exciting projects for Italy", he added.
Archaeological discovery
During the construction phase, stated Iberdrola, archaeological remains dating back to the Etruscan era were found, as well as ceramics, bronze elements and iron weapons.
Iberdrola collaborated with the Archeology authority to ensure the materials were transferred to the National Archaeological Museum of Vulci.
Iberdrola in Italy
Iberdrola is currently developing 43 facilities totaling 1,500MW, and is in the process of signing a development agreement with GreenInvest to develop 17 wind and photovoltaic facilities with a total capacity of 327MW.