Australian billionaire and co-founder of software firm Atlassian Corporation Mike Cannon-Brookes has said that he will help to fund a project to deliver solar power from Northern Australia to Singapore via a subsea cable.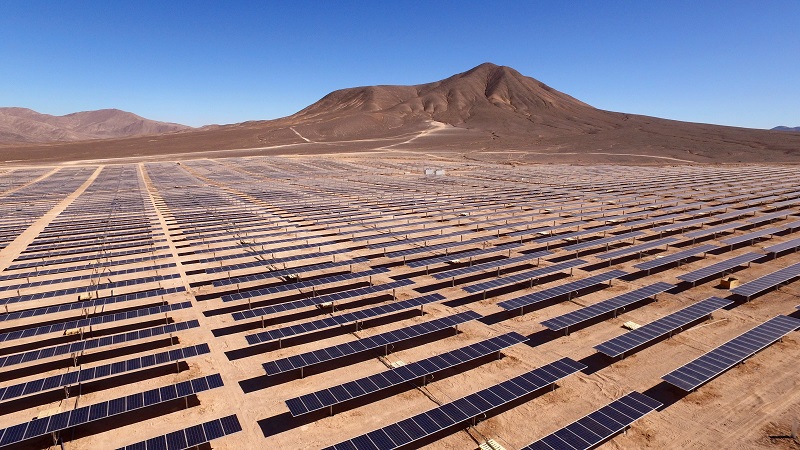 Cannon-Brookes did not specify how much he would provide for the project, but said there would be an announcement towards the end of 2019, in which he would be joined by other Australian entrepreneurs.
Cannon-Brookes explained why he was backing the project in a lengthy Twitter thread. Castigating Australian Prime Minister Scott Morrison for missing the UN climate summit, he wrote: "We face the greatest human challenge for generations and we're not improving our targets? We are using trickery & misleading about our national emissions.
"In the past, I believe Australia has always stepped up when asked. We've never dodged our global responsibilities, until now."
"The science is clear. Coal is the number source of climate damage. Our world is at war & Australia is one of the principal arms dealers!
"As only 25 million people, we generate and export over 5% of the world's emissions today. We're on track for 13% by 2030! The responsibility should terrify you."
He continued to tweet: "Australia has massive opportunities here! We should be a renewable energy superpower.
"We can generate huge numbers of jobs. We have exporting DNA. We've crushed giant engineering challenges as a nation. We've done this before. I believe our government can think big."
The Australia-Singapore Power Link
The Australia-Singapore Power Link (ASPL) project has been developed by Singapore-based company Sun Cable project is being developed by Singapore based company Sun Cable at an estimated cost of $14bn (A$20bn). With a storage facility based in Tennant Creek in Australia's Northern Territory, the project will include a 10GW solar farm and a 20-30GWh storage facility which will transport 3GW of power to Singapore.
ASPL was given major project status by the Northern Territory Government in July 2019 and will begin producing power in 2027.
SunCable stated that the project aims to diversify Singapore's energy mix, which currently relies on imported liquid natural gas for 95% of its electricity.