Benchmark gas futures jumped more than 30%, followed by power and coal prices. Putin ordered the central bank to develop a mechanism to make ruble payments for gas within a week at a meeting with his government. While Russia named the US, the UK and members of the European Union as unfriendly nations, it said it will continue to supply gas in line with requests.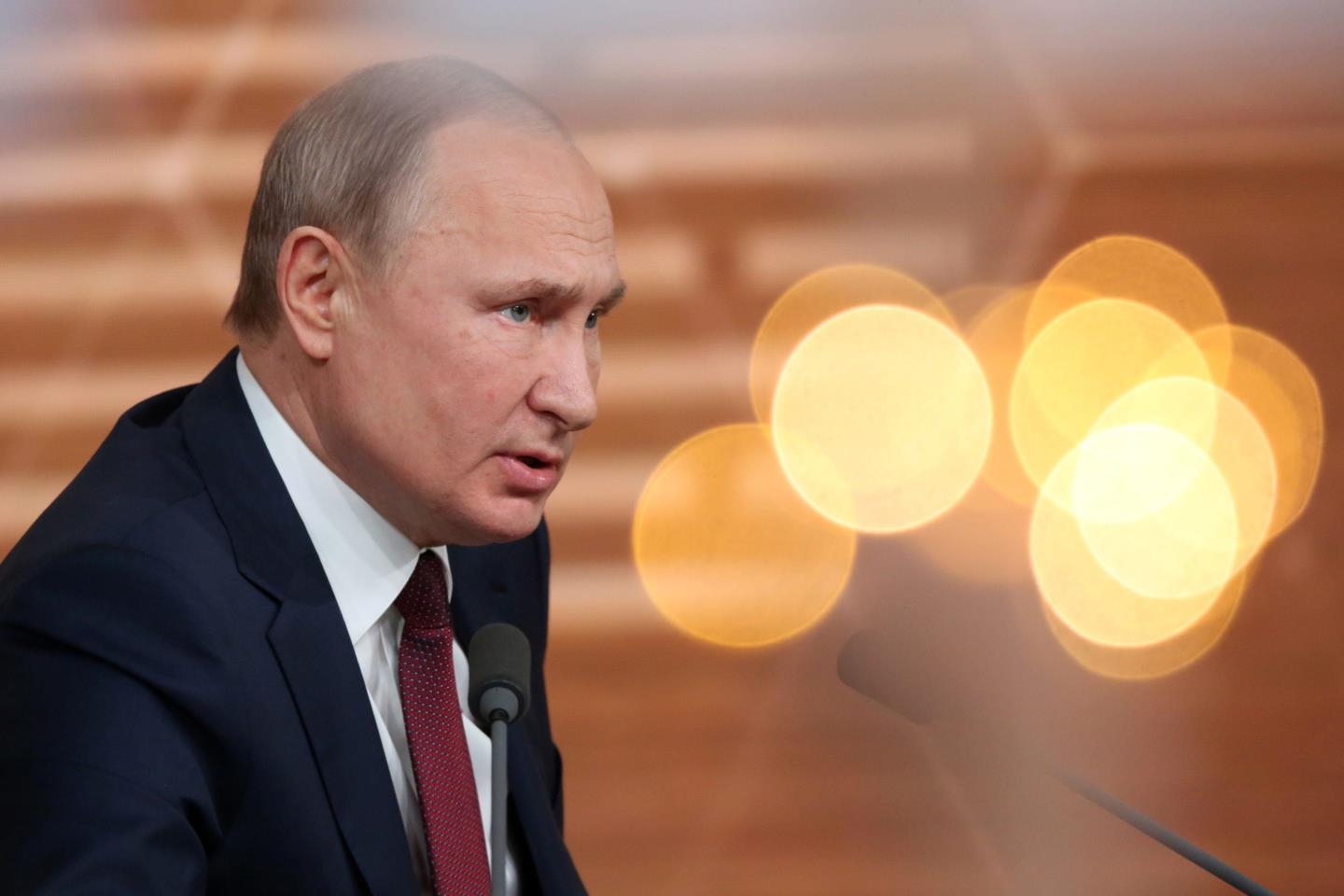 The announcement brought back fears about the stability of Russia's supplies after a few days of relatively calm trade. Putin's plan may mean an upheaval for long-term gas contracts in Europe, which are priced mostly in euros. Any supply disruptions as a result of changing rules would worsen Europe's energy crisis. The region depends on Russia for about 40% of its gas.

"Russia seemingly still wants trade routes with the US, UK and Europe but their way," said Tim Partridge, head of energy trading at DB Group Europe.

Biggest customer Germany said the shift to rubles is a breach of contracts. Second-largest buyer Italy said it's not inclined to pay rubles. Payment in rubles would be a way to escape sanctions, Prime Minister Mario Draghi's economic adviser Francesco Giavazzi said at the Bloomberg Capital Market Forum in Milan. Austria's OMV AG said its gas contracts with Russia don't stipulate payments in rubles.

The development comes just as the US and partner nations are expected to announce new action aimed at enhancing European energy security and reducing Europe's dependence on Russian gas on Thursday.

"I have taken a decision to switch to ruble payments for our natural gas supplies to the so-called hostile states, stop using the compromised currencies in such transactions," Putin said, according to a transcript published on the Kremlin website.

Dutch front-month gas, the European benchmark, jumped as much as 34% before settling 18% higher at 117 euros a megawatt-hour. German month-ahead power surged as much as 24%, and European coal gained as much as 13%.

The European Union and the US are working on an agreement that would aim to ensure a supply of American liquefied natural gas (LNG) and hydrogen to EU member states as the bloc works toward ending its reliance on Russian energy.

Russia has repeatedly said that it's a reliable supplier and can't be blamed for surging energy prices in Europe. The nation's gas-pipelines exports, key for the EU, have remained uninterrupted so far even as the war rages in Ukraine. About a third of Russia's gas flows to Europe through Ukrainian pipelines.

Still, the continent remains on edge, with worries about an energy crunch accelerating. Supplies from diesel to coal remain tight. The energy crisis and the scramble to replace Russian raw materials because of its war in Ukraine have sent gas prices soaring.