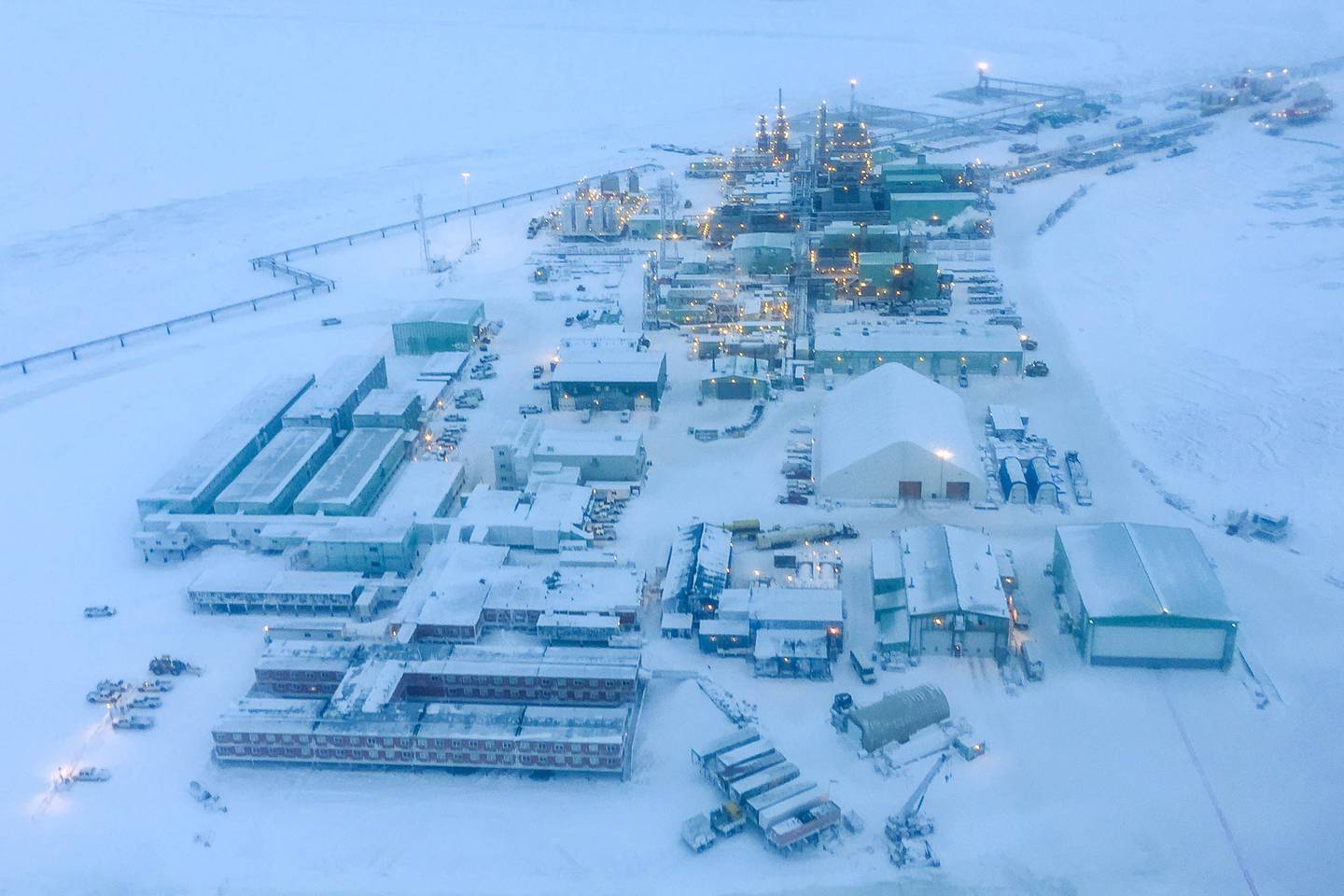 Alpine Central Facility serves as the hub for the Alpine oil field, photographed on Feb. 9, 2016. (Loren Holmes / ADN archive)
Ten days after a natural gas leak was discovered at its Alpine oil development on Alaska's North Slope, ConocoPhillips is still trying to identify the exact source and says it's warming up a drilling rig that it could use to pinpoint it.

Officials from the company, along with leaders of the North Slope Borough and the local Native village corporation, continue to reassure residents of the neighboring village of Nuiqsut that the leak at Alpine, roughly 8 miles away, poses no threat to public safety.

And Conoco says the ongoing gas release has diminished to "below detectable levels" at the pad, CD-1, where it was first discovered.

But the village's mayor, in a phone interview Monday, said she's frustrated that the company ended daily calls with her this week and stopped taking live questions during its briefings for residents — instead referring them to a new company-sponsored website and hotline.

"The company ended direct communication with the community," said the mayor, Rosemary Ahtuangaruak, who's also fought against Conoco's projects in court. "We have no ability to ask questions."

In a brief phone interview Monday, spokeswoman Rebecca Boys said the company takes the concerns of Nuiqsut's residents "very seriously," and is committed to providing "periodic updates to both the mayor of Nuiqsut and the community as we have new information."

"The overall context of the entire thing is: There's no injuries. There's no impact to the tundra. There's no impact to wildlife," Boys said. "We want to make sure this community is safe. We want to make sure our workforce is safe, the surrounding community, the environment, all of that."

Boys said Conoco employees traveled to Nuiqsut early last week just to make sure people were getting their questions answered. The company's liaison in the village is also offering tours of its air monitoring site in the community.

Conoco, which owns and operates Alpine, says it has not detected any natural gas outside of the CD-1 pad, where oil production has since been shut off.

The company first observed the gas at a specific well house — a kind of shack enclosing the top of the well — but it's still not known whether that well, or what part of it, might be the source of the leak, Boys said. The gas is coming from underground, below gravel, she added.

"Right now, we are investigating the source," she said.

'This is a pretty big deal'
Conoco has not explained how it thinks the leak began, what might have caused it or details of how the rig could be used to correct it — other than saying that the rig now being warmed up was drilling a wastewater injection well at the time the gas was first detected.