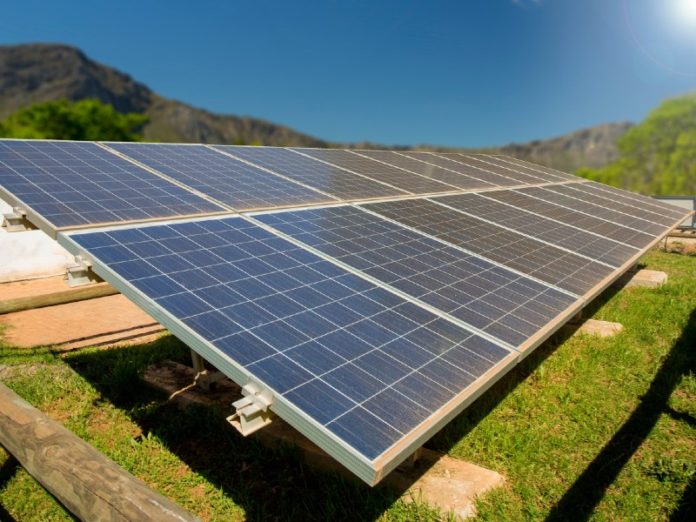 Image: [email protected]

Amazon has launched its 10MW solar power plant in the Northern Cape province of South Africa, adding to its portfolio of over 270 global renewable energy projects.
This recent addition covers 20 hectares of land and consists of 24,000 bifacial solar panels, giving them the ability to capture sunlight on both sides.
Director of energy at Amazon Web Services, Nat Sahlstrom, says that this recent installation is part of Amazon's dedication to helping utility suppliers "bring more renewable projects online".
The solar plant is expected to generate up to 28,000MWh of renewable energy annually. This amounts to the yearly electricity consumption of approximately 8,000 South African homes.
"We're honoured to work with the Department of Minerals and Energy, the National Energy Regulator of South Africa, and Eskom to help deliver a new model for renewable energy generation in South Africa," said Sahlstrom.
167 Sustainable jobs
This project is also expected to contribute to South Africa's economic transformation, just energy transition and a pursuit of the region's 2030 renewable energy goals.
The project created 167 jobs in local communities during construction and will sustain permanent jobs for its lifetime to support electrical maintenance, operation, and security.
The operation contributed directly to South Africa's social development as the company is majority-owned by black women and fully South African-owned.
"Historically, black women have been critically underrepresented in infrastructure, agriculture, and utility ownership," says Meta Mhlarhi, co-founder and executive director at Mahlako a Phahla Investments, an investor in the project.
"Energy projects that enable black investment are our surest way to a just transition to renewable energy."
The project also donated unused construction materials to local furniture businesses and special skills schools to support small and medium-sized businesses, reducing waste in the process.
"While we're building renewable energy capacity in South Africa, we must also develop South African companies and skills," says Dom Wills, CEO of SOLA Group, the South African company responsible for developing and operating the energy plant.