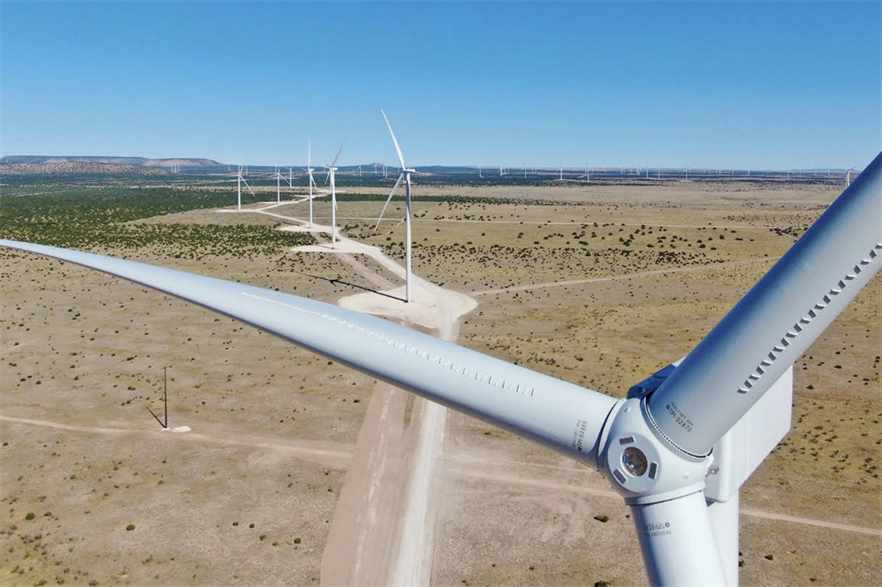 More than 6.4GW of GE turbines were installed in the US in 2021, including at Patten Energy's 1,050MW Western Spirit wind farm
GE Renewable Energy was the market leader for installed wind power capacity in the US for the second year running in 2021, according to figures released by the American Clean Power Association (ACP).

GE installed 6,405.92MW from a total capacity of 12,747.25MW across the US in 2021, or 50.2% of the total, according to the newly-released figures.
However, GE's market share fell from 2020, when it installed almost 53% of the total capacity.
Vestas installed the next highest capacity in 2021 with 28.2% of the total, or 3,599.35MW. But once again, this represented a fall – of more than five percentage points – compared with the company's 2020 figure for installed capacity.
Nordex saw the biggest climb in market share according to the latest figures, with 11.2% of the total capacity installed in 2021, compared to just 2.6% in 2020.
Meanwhile, Siemens Gamesa installed 1,274.91MW in the US in 2021, or 10% of the total. This represented a small increase in market share for the company, compared to 2020 when it installed 8.5% of total capacity.
Goldwind dropped from 1.1% of the total installed capacity in 2020 to nothing in 2021.
Overall, total installed capacity in the US fell by almost a quarter, year-on-year, with 12,747.25MW installed in 2021, compared to 17,193.34MW in 2020.
The ACP counts capacity as being commissioned only once the full project was brought online.