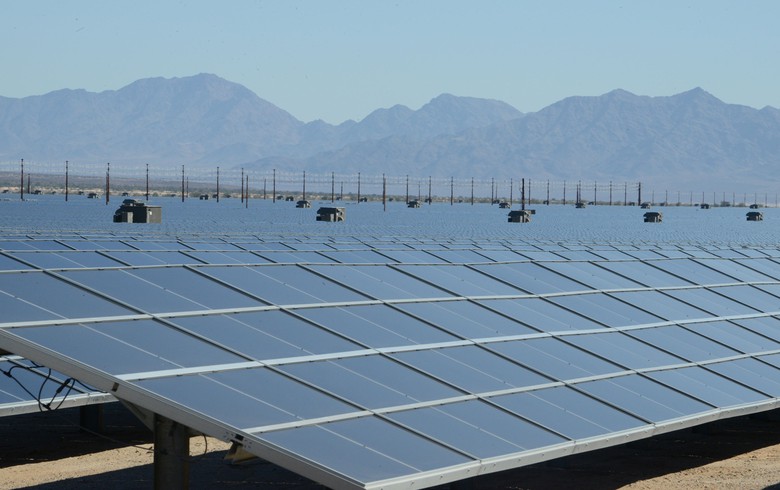 First Solar-powered PV park in California. Author: U.S. Department of the Interior.
US Solar Fund Plc (LON:USF) will increase its ownership in the 200-MW DC Mount Signal 2 (MS2) solar power plant in the Imperial Valley of Southern California to 50%, the London-listed fund said today.
The company has signed a binding agreement to exercise its option to acquire an additional 25% in the scheme for USD 21 million (EUR 18.4m). Under an initial deal completed in March 2021, USF bought a 25% for USD 23 million from Australian solar farms investor and operator New Energy Solar Ltd (ASX:NEW) and was then given the right to buy a further 25% interest within 12 months from the original announcement.
Built by Swinerton Renewable Energy with First Solar Series 6 modules, MS2 sells its electricity under a 20-year PPA with Southern California Edison (SCE) that started in June 2020. The contract covers the plant's entire output.
USF said it will finance the latest acquisition with cash on hand. The deal is subject to customary regulatory and financier approvals.
Including the acquisition of the additional 25% stake in MS2, USF has 543 MW direct current (DC) of operational capacity in five US states. The assets have investment-grade power purchase agreements (PPAs) with a weighted average term of 14.7 years.
Both USF and NEW are managed by the same company -- New Energy Solar Manager.
(USD 1.0 = EUR 0.875)