Masdar has signed an agreement to develop Georgia's largest utility scale solar power plant, as the Abu Dhabi clean energy company expands its portfolio globally.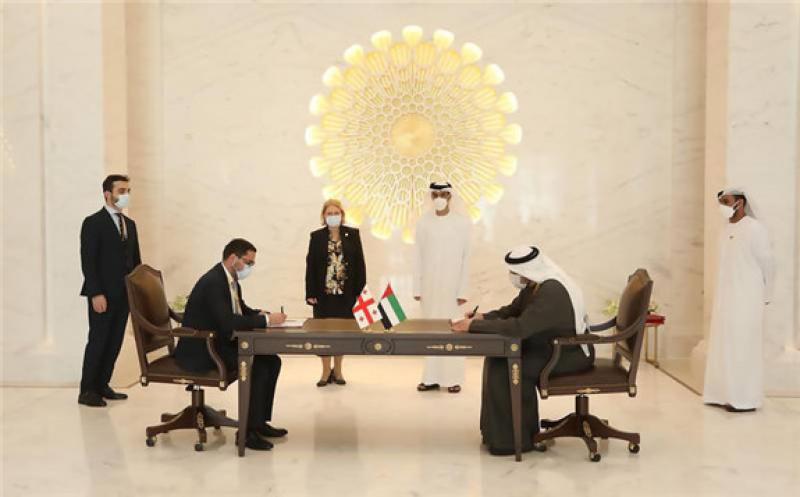 The new project, which will have a capacity of 100 megawatts, will be jointly developed with the Georgian Energy Development Fund, Masdar said on Thursday.
"As a global leader in renewable energy, with projects in almost 40 countries, we look forward to working with the Georgian Energy Development Fund and the government of Georgia on further renewable energy opportunities and will leverage our experience to support the nation's economic development," said Mohamed Al Ramahi, chief executive of Masdar.
Georgia, which primarily relies on hydropower for electricity generation, is seeking to enhance its energy security and diversify its energy mix.
"Development of similar projects will strengthen the energy security of Georgia, contribute to diversification of energy sources and increase the share of renewable energy in the power generation mix," said George Chikovani, chief executive of GEDF.
Masdar is rapidly expanding in central Asia with projects in Azerbaijan, Armenia, Kazakhstan and Uzbekistan as it aims to meet the growing demand for clean energy in the region amid energy transition efforts.
Earlier this year, it unveiled the 100-megawatt Nur Navoi solar plant in Uzbekistan. It also won a bid to develop a 200-megawatt project in Armenia.
The latest agreement was signed in the presence of Dr Thani Al Zeyoudi, the UAE Minister of State for Foreign Trade, and Georgia's Minister of Economy and Sustainable Development, Natela Turnava, at Dubai Expo. It forms "part of a larger framework agreement signed with the GEDF this year to develop renewable energy projects in the Eurasian nation", Masdar said.
Earlier this month, Abu Dhabi National Oil Company and Taqa joined Mubadala Investment Company to become shareholders in Masdar.
Upon completion of the transaction, Taqa is set to take the leading role with a 43 per cent shareholding in Masdar's renewable energy business, with Mubadala retaining a 33 per cent share and Adnoc holding a 24 per cent stake.
Masdar signed an agreement with Iraq's Ministry of Electricity and National Investment Commission in October to roll out the first phase of solar projects that will boost the country's goal of generating 20-25 per cent of its energy from renewables, equivalent to 10-12 gigawatts by 2030.
The company has also submitted bids to develop new projects in Saudi Arabia, South Africa, Israel and Malaysia, Fawaz Al Muharrami, acting executive director of clean energy at Masdar, told The National.