MingYang Smart Energy has secured a supply contract with PowerChina International Group for the 375 MW Ca Mau offshore wind project in Vietnam, currently the country's largest intertidal wind power project.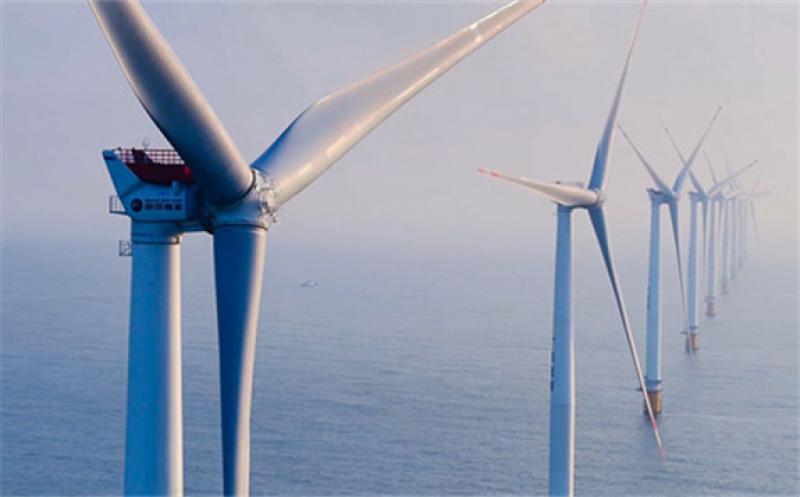 The Chinese wind turbine manufacturer will deliver 75 of its MySE 5.0-166 offshore wind turbines for the Ca Mau 1 project, which will be built in two stages, with the first batch scheduled to be dispatched in the first quarter of 2022.
The project is located in the tidal flat area of Sanjiang Dongshe in Nangen County, Ca Mau Province.
In November 2020, China Gezhouba Group Co. (CGGC) International and Vietnam Construction and Trading Corporation signed an EPC contract for Ca Mau 1. The contract includes the design, equipment supply, civil construction, installation and commissioning.
MingYang said that in Ca Mau it had already achieved economies of scale and that it would continue to serve around 1,000 MW of projects in the nearby areas in the near future, including Ben Tre, Tra Vinh, and Soc Trang.
"As the Vietnam wind market enters a new era with an updated pricing framework and the upcoming Power Development Plan VIII (PDP8), MingYang will continue to collaborate with local developers and supply chain leaders, expand its workforce of local experts and technicians, and provide professional training for them, all with the goal of contributing to the growth of Vietnam's clean energy sector and economy", MingYang Smart Energy said via social media.