In Egypt, Integrated Renewable & Sustainable Communities (IRSC) is completing the construction (EPC) of a 6 MWp solar PV plant in Beheira Governorate. The facility is owned by Taqa PV for Solar Energy, the subsidiary of Taqa Arabia.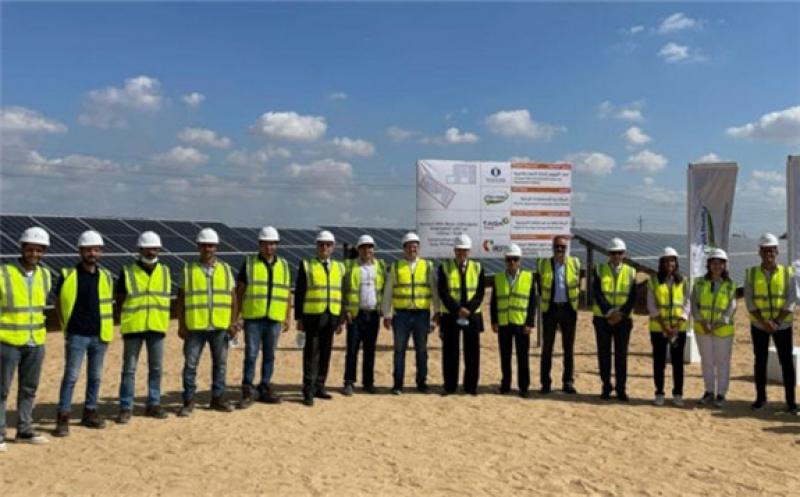 IRSC (Integrated Renewable & Sustainable Communities) is delivering a solar photovoltaic power plant about 80 km from Cairo in Egypt. The Egyptian company is completing an engineering, procurement and construction (EPC) contract awarded to it by Taqa PV for Solar Energy, the renewable energy subsidiary of Taqa Arabia. The facility located in the government of Beheira has a capacity of 6 MWp.
The project, which is nearing completion of its construction phase, is being implemented under a private-private partnership (PPP) signed between Taqa PV for Solar Energy and Dina Farms. The company owned by Egyptian investor Qalaa Holdings operates a dairy farm in Beheira governorate. According to the agreement signed between the two partners, the electricity generated by the new solar plant will be sold to Dina Farms under a 25-year power purchase agreement (PPA).
Reducing Dina's emissions
The new solar plant will meet a portion of Dina Farms' electricity needs. The company farms nearly 4,000 hectares of agricultural land to produce mangoes, grapes, olives, lemons, dates, peaches, apricots, oranges and bananas. The company headed by Raouf Tawfik also operates plantations of wheat, potatoes, beets, alfalfa, clover and corn silage for livestock feed.
Dina Farms is primarily a meat and milk producer with over 15,000 head of cattle, 8,000 of which are dairy cows. The farm employs 220 people and produces fresh pasteurized milk, yogurt, cheese, butter and skim milk powder under its own brand name, and sells raw milk to other local and international dairy producers. A very large-scale production that has an impact on the environment.
EBRD financing
The 6 MWp solar power plant should help the farmer to reduce his CO2 emissions. The project received $4.5 million in loan financing from the European Bank for Reconstruction and Development (EBRD), including $0.5 million from the Global Environment Facility (GEF).
The EBRD financed this clean energy project under the Southern and Eastern Mediterranean Private Renewable Energy Framework (SPREF), which supports the development and financing of innovative business models and the mobilization of private finance for renewable energy projects in the SEMED (Southern and Eastern Mediterranean) region. This framework is supported by the GEF and the Clean Technology Fund (CTF). SPREF is also under the umbrella of the Regional Dialogue Platform on Renewable Energy and Energy Efficiency, created by the Union for the Mediterranean (UfM), to promote the deployment of renewable energy and energy efficiency measures in the production, transmission, distribution and end use of energy.