Shell Foundation-funded impact investment firm All On announces a $2 million investment in Infibranches Technologies. The Nigerian company provides access to electricity and financial inclusion in Nigeria.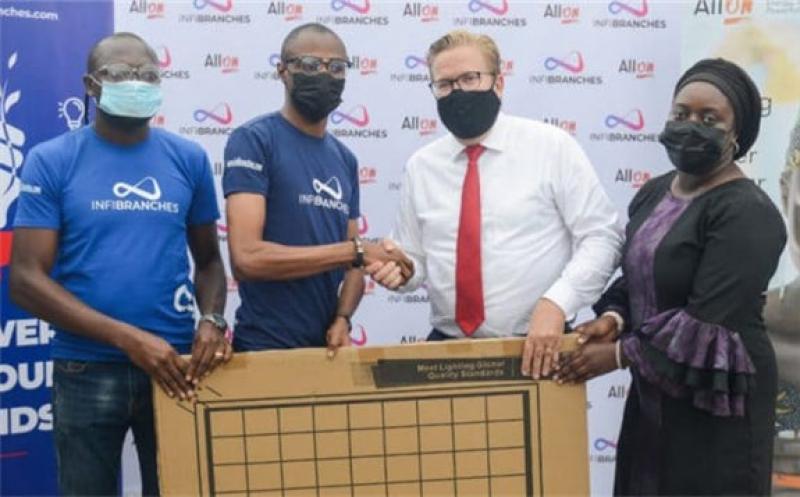 All On is again supporting access to electricity in Nigeria. The impact investment company set up by the Shell Foundation and supported by several financial partners is investing $2 million in Infibranches Technologies. The Lagos-based startup provides access to electricity via off-grid solar power, as well as solutions that accelerate financial inclusion in Nigeria.
Off-grid systems are widely used for rural electrification in Nigeria. Solar home systems are by far the most widespread in the West African country. To accelerate the deployment of these solutions, providers are focusing on small-dollar payments, facilitated by mobile money. For example, as part of the Nigerian Off-Grid Market Acceleration Programme, the fintech Infibranches received support from the Shell Foundation, Uk Aid and the United States Agency for International Development (USAID) to develop a payment integration solution for the Nigerian solar home system.
The system facilitates the collection of payments through a network of agents, including banks and cell phone agents across the payments value chain. According to All On, its investment will trigger Infibranches' next phase of growth by funding inventory and agent acquisition, product and technology development, and provide working capital for commercial operations for the distribution of solar home systems to households and businesses across Nigeria. As part of its operations, the startup will have a "special focus on the Niger Delta."
"Infibranches plans to accelerate customer acquisition in its current markets. It will also enhance existing products such as Omnibranches, which has served over one million customers, and introduce new products and services to address power distribution issues," says Olusola Owoyemi, Infibranches' chief executive officer.