A 58.5-MW floating solar PV plant in Thailand, touted as the largest such installation in the country, was connected to the grid in September, it was announced Thursday by Chinese solar inverter maker Sungrow Power Supply Co Ltd.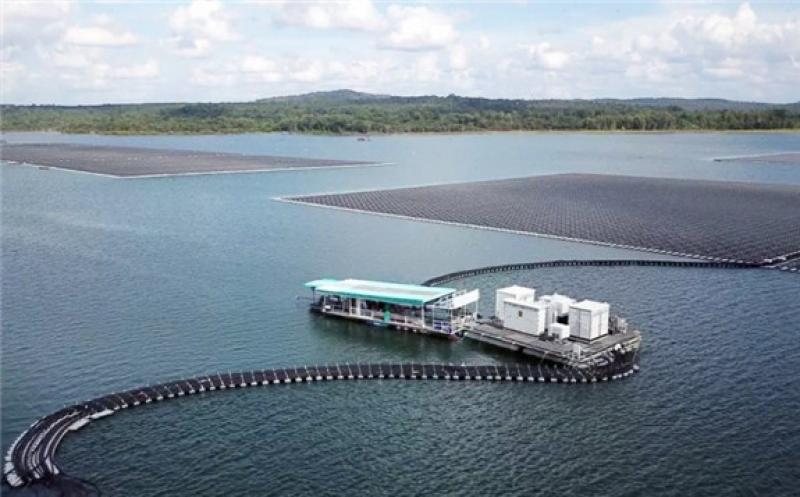 Sungrow participated in the project as the inverter supplier and provider of the floating PV system solution including the floating body.
The floating system, spanning 121 hectares, was installed on the surface of a hydro reservoir in the northeast province of Ubon Ratchathani.
Sungrow supplied its SG3400HV PV inverters and a floating solution that "guarantees a minimal negative effect on the lake's flora and fauna due to a removable small construction platform", said the company.
Sungrow's background in Thailand's floating PV space includes work on a 12.5-MW plant on the industrial reservoir in the Rayong province and four plants totalling 15 MW in the Suphanburi province.
Sungrow says that, as a global floating PV system supplier, it has been the number one market share leader for three consecutive years.
This week, Sungrow released its earnings results for the first semester of 2021, reporting an attributable net income of CNY 757 million (USD 117.3m/EUR 99.5m), up by 69.68% year-on-year. Its revenues rose by 18.27% to CNY 8.21 billion.