Mining company Royal Bafokeng Platinum (RBPlat) plans to equip its Rustenburg platinum mine with a 30 MWp solar photovoltaic power plant. The installation will reduce the mine's dependence on Eskom's electricity grid.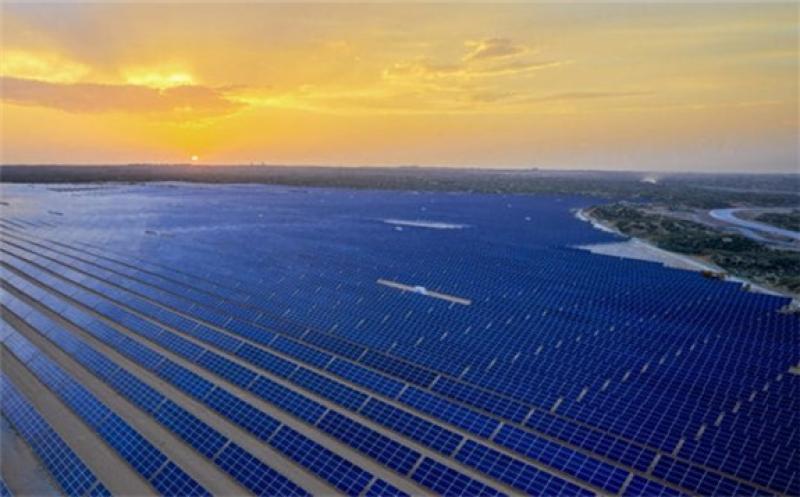 Another South African mining company is banking on self-consumption of electricity to gain autonomy from the state-owned company Eskom. This is Royal Bafokeng Platinum (RBPlat) which operates the Bafokeng Rasimone Platinum Mine (BRPM). The open pit mine near the town of Rustenburg is being studied for the installation of a 30 MWp solar photovoltaic plant.
The mining company unveiled its clean energy project at its financial year-end results presentation. Studies are currently underway on the technical and economic feasibility of the project. With this project, the Johannesburg-based mining company wants to reduce the dependence of its mine on the state-owned Eskom grid. A 30 MWp solar power plant is expected to reduce electricity bills at BRPM, which is considered to be one of South Africa's largest platinum mines, with estimated reserves of 47.9 million ounces.
Reducing the mine's environmental impact
In addition to reducing operating costs, solar photovoltaics are expected to reduce the environmental impact of the mine. The project, if approved by the National Energy Regulator of South Africa (Nersa), should also reduce BRPM's environmental impact. In the same vein, the company wants to review its water strategy, an important element in the process of processing this valuable mineral.
For the time being, RBPlat plans to conclude the feasibility study for its solar power plant in the second quarter of 2022. The mine operator is following the example of other companies in the same sector that have chosen solar energy to gain autonomy from Eskom. A few weeks ago, mining operator Gold Fields received approval from the Nersa to build a 40 MWp solar power plant to power its South Deep gold mine in Gauteng province.
The approval of this project was an important signal to South African mining stakeholders who are tired of Eskom's power outages. But Gold Fields had to fight for its project for over three years with the Nersa. According to many observers, the state electricity regulator is concerned about protecting the interests of state-owned Eskom, which is afraid of losing its major mining customers.