In a pilot being conducted by geo, using funding from the UK Department for Business Energy and Industrial Strategy (BEIS), smart meter data has proved to be an effective tool to help consumers to optimise their energy savings.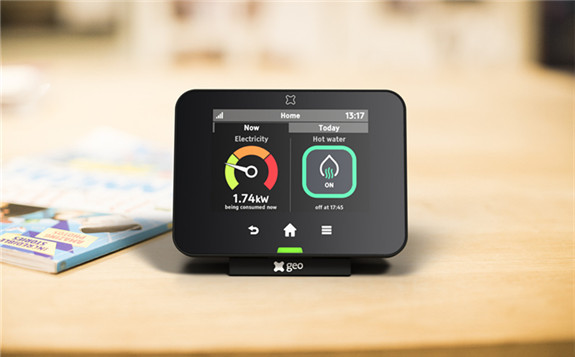 Participants of the Core4Grid pilot have saved 49% on their annual energy bills and reduced carbon emissions by 14% by using data acquired from smart meters to track their energy usage.
The pilot included some 24 households on EDF's grid network being equipped with geo's Whole Home Optimisation solution. The machine learning-enabled solution connects to the home's smart meter to assess how best to use the smart energy tariff supplied by the energy retailer and any energy the home is generating, to accurately calculate the homes' energy needs. At the same time, the system uses that knowledge to balance stored and self-generated energy to minimise waste, energy costs, and household carbon emissions.
The £1 million ($1.3 million) pilot aims to provide a proof of concept of how smart meters can be used to link other smart home energy technologies to optimise energy generation, storage, management and usage. Project partners include EDF, UK Power Networks, energy aggregators Upside Energy, consultancies Cambridge Energy and Everoze, and the Housing Associations' Charitable Trust. The trial ran for a period of 24 months and concluded in February 2021.
Steve Cunningham, the CEO at geo, said: "The Core4Grid trial is the clearest proof to date of the immense potential of Great Britain's smart meter rollout to homes across the country."
"This moves theory into practice and clearly shows how households can actively – and automatically – reduce their carbon footprint, reduce their bills and at the same time, play a critical part in the drive towards net zero."
Camilla McCorkell, Head of Blue Lab Proposition Innovation at EDF, adds: "We're very pleased to see such great results from the trial, showing how smart meters can enable whole-house optimisation. This means customers can utilise cheaper, zero-carbon off-peak energy through our GoElectric tariff, and store energy to heat and electrify their homes or electric vehicles throughout the day. This extracts significant value for both customers – as we can see from the savings – and the grid, as the data allows us to predict supply and demand, helping customers reduce their emissions in the UK's transition towards Net Zero by 2050."