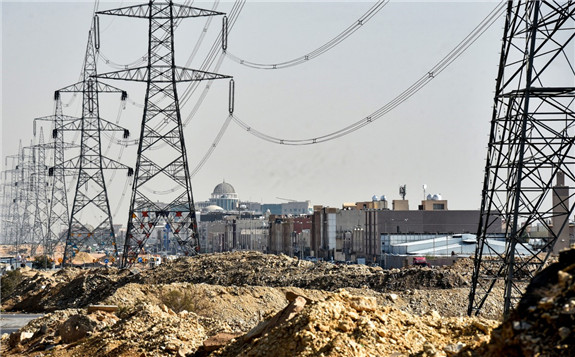 State Grid Corporation of China (SGCC) has won a US$1.1 billion contract to install smart meters in Saudi Arabia.
China Electric Power Equipment and Technology Company, a wholly owned subsidiary of the state-owned enterprise, officially signed the contract with Saudi Electricity Company on Thursday in Riyadh, SGCC said.
The project involves the installation and commissioning of 10 million smart meters for consumers across the kingdom and the company said it was another important breakthrough for China's Belt and Road Initiative in the region.
The Chinese company will install 5 million smart meters in the western and southern areas of the kingdom and a consortium formed by Mobily and Al Fanar Construction consortium will carry out the rest of the project, the Saudi Stock Exchange said.It will be funded through SEC's own resources and external funds, with 3.5 million smart meters to be bought from local manufacturers.The project is expected to be completed by March 2023, with SGCC planning to complete its part two years earlier.
SGCC said it would be the first time China's smart grid business had entered the global market, providing an opportunity to export the country's advanced electricity distribution and management systems.The Belt and Road Initiative, the brainchild of President Xi Jinping, is China's biggest economic diplomacy programme with infrastructure projects being seen as the key to expanding its economic and political ties across the world.
China's non-financial investment in countries along the Belt and Road stood at around US$10 billion in the first three quarters of the year, down 6.9 per cent year on year, according to state news agency Xinhua.The investment took up 12.4 per cent of China's total non-financial outbound investment in the same period, and it went mainly to Singapore, Vietnam, Laos, Indonesia, Pakistan, the United Arab Emirates, Thailand, Malaysia, Cambodia and Kazakhstan.In terms of foreign contracted projects, Chinese enterprises have signed 4,906 new contracts worth US$86.8 billion in belt and road countries in the first nine months of this year, up 18.4 per cent from the corresponding period last year.