A tilting wind farm construction rig off the coast of Huizhou City, Guangdong Province, China, has left four missing.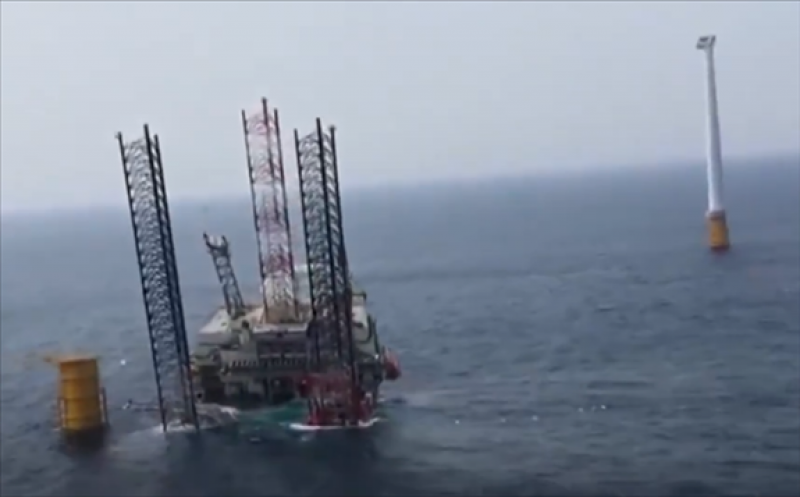 The Xinhua News Agency states that the Shengping 001 offshore construction rig began tilting at approximately 11am on July 25. At 11:26 AM, the nearest search and rescue centre received the alarm.
Rescue teams have accounted for 61 of the 65 people working aboard the rig at the time of the incident. Approximately 30 ships and helicopters continue to search the area at the time of writing. The Chinese State Oceanic Administration has also prepared drift predictions to help locate the missing workers.
Teams stabilised the jackup construction rig within the day. The rig, formerly known as Teras Offshore 2, was built in 2015. It operated as an offshore supply ship until Virgo Shipping bought the vessel last year, when it was fitted out for wind farm installations.
China General Nuclear Power Corp then contracted the rig to work on the first phase of the Huizhou Gangkou wind farm. At the time of the incident, the rig was fitting a MySE6.25-180 turbine, one of the 64 turbines under construction 25km off the coast of Guangdong. The company previously said it plans to connect the 400MW wind farm to the grid in 2022.