Korea Midland Power (KOMIPO) is drawing attention as it is expanding its solar power business in the United States.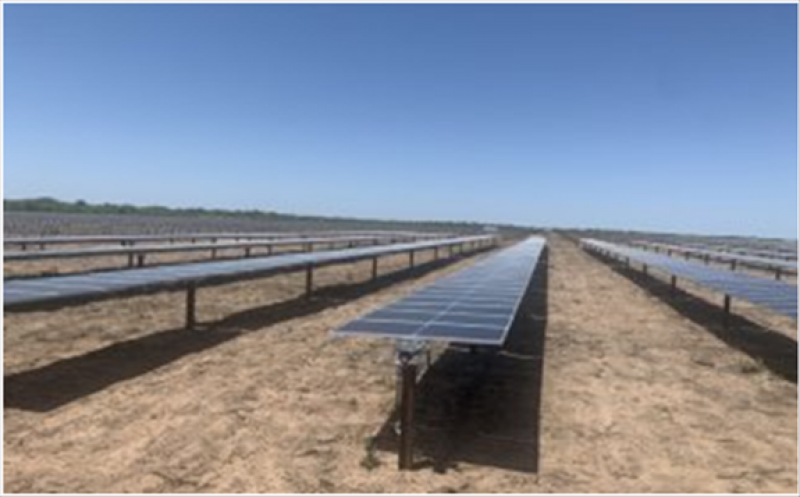 KOMIPO is currently building a 130MW solar power plant in Frio County, Texas. The Elara Solar Power Project costs US$200 million. KOMIPO invested about 49 billion won into the project and started to build the plant in December 2020 for completion in December this year. The company will operate the plant exclusively for 35 years and expects an annual return of more than 7 percent.
KOMIPO started its solar power plant business in the United States in 2012 by operating a solar power plant in Boulder, Nevada. The company sold the plant, earning a return of about 30 percent. In 2020, it won the right to manage a 128MW solar power plant in Boulder and an 232MWh energy storage system (ESS). It has signed a contract on the sale of electricity from the power plant and will finalize investment in 2021 and start construction in 2022.
KOMIPO will also break ground for 160MW Concho Valley Solar Power Plant soon. The project will cost about 200 billion won. KOMIPO will be in charge of construction and operation. The company plans to invest 40 billion won directly and raise the rest of the funds from financial investors. The return on the project is known to be around 7 percent per year. The company is seeking to maximize profits by operating solar power plants and providing maintenance services. To this end, it established Energy Solution America, a solar power maintenance company, in the United States at the beginning of 2021.
KOMIPO has also jumped into Europe's renewable energy market. It succeeded in entering Spain through the Primera Solar Power Plant (90MW) Project in 2020 and is developing a 150MW solar power plant site in Castilla-La Mancha, Spain, jointly with Hanwha Energy. In addition, it operates Sweden's Stavro Wind Farm (254MW) which it acquired for 360 billion won, and is scheduled to invest in a 74MW wind farm in Sweden in June.