MingYang Smart Energy has installed the first turbine at the 500MW Yangjiang Qingzhou 3 offshore wind farm off China.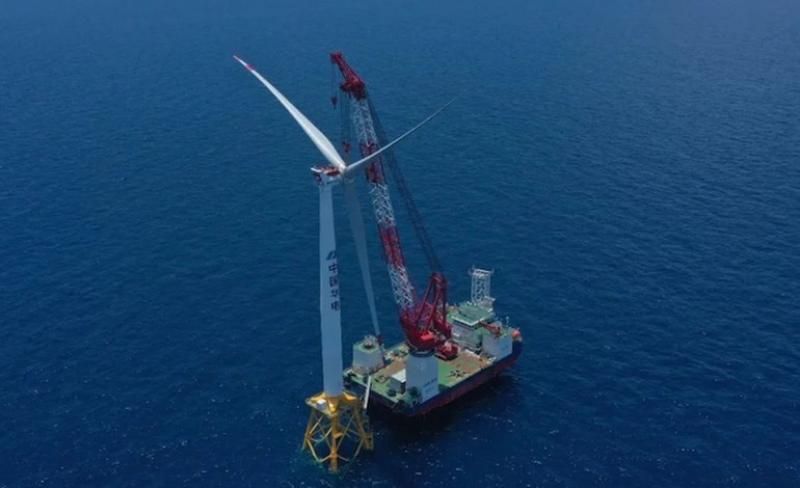 The Chinese manufacturer said the first MySE6.8-158 machine had been erected at the project.
Yangjiang Qingzhou 3 will comprise MySE6.8-158 and MySE8.3-180 turbines.
It is scheduled to be completed in 2022.