The H2Bus Consortium is now on track to deploy 1,000 hydrogen fuel cell electric buses, along with supporting infrastructure, in European cities at commercially competitive rates.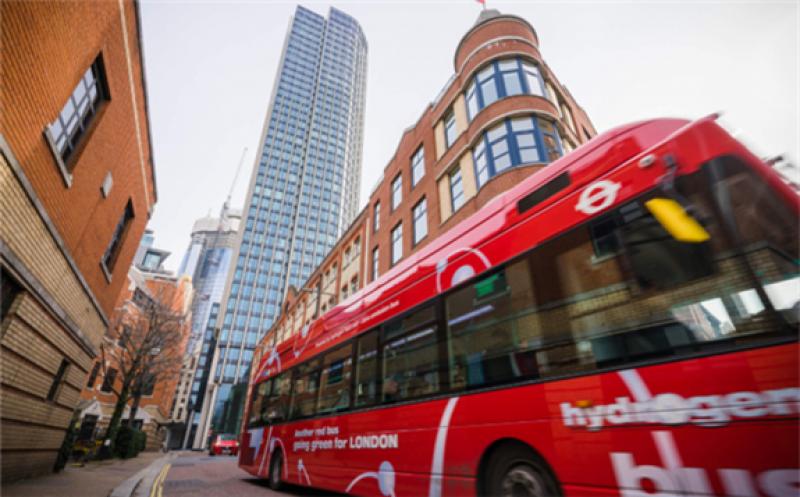 A new agreement with Northern Ireland-based bus manufacturer Wrightbus, for the supply of the hydrogen-powered vehicles, earlier this week solidified the consortium's positive news.
Launched in June, the H2Bus Consortium includes the partners Nel, Ballard Power Systems, Hexagon Composites, Wrightbus, Ryse Hydrogen and Everfuel Europe, who all have an individual role in making the group's goal a reality.
"This agreement will deliver hundreds of hydrogen fuel cell electric buses to a wider European market, providing extensive range, acclaimed operation ability and a lower cost for operators compared to an electric bus equivalent," Buta Atwal, CEO of Wrightbus said.
"Public transport is being transformed in the wake of the coronavirus pandemic with a huge focus on zero emissions, so we feel privileged to be at the vanguard of this revolution alongside our other consortium members."
The offering is thought to be the most cost-effective, truly zero emission option available, with a single-decker bus price below €375,000 after funding, a hydrogen price between €5-€7 per kilogramme and a service cost between €0.25-€0.35 per kilometre, depending on operator and route requirements.
Jacob Krogsaard, CEO of Everfuel, said, "We are excited to work with Wrightbus to deliver the H2Bus Consortium's ambition of the lowest cost truly zero emission fuel cell electric buses in Europe."
"Through our bus supplier Wrightbus; hydrogen cylinder and distribution module support Hexagon; hydrogen fuel cell supplier Ballard; and electrolyser and refuelling station supplier Nel, the consortium brings European engineering expertise to our streets."
The first phase of the project, totalling 600 buses, is supported by €40m from the EU's Connecting Europe Facility. The funding will enable the deployment of 200 hydrogen buses and supporting infrastructure in each of Denmark, Latvia and the UK by 2023. In parallel, the H2Bus Consortium will remain active in other clusters to reach the 1,000-bus target.