Shanghai Electric has picked Nextracker to supply the solar tracker system for the 1GW fifth phase of Dubai's Mohammed Bin Rashid Solar Park, the largest in the Middle East.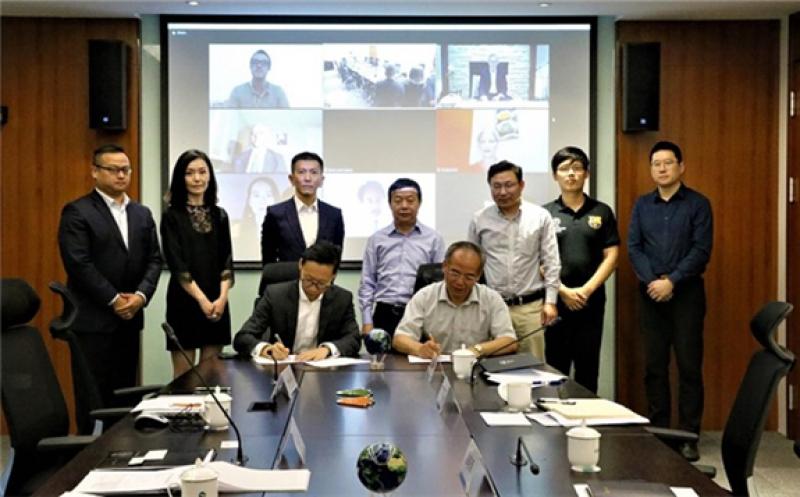 The 1GW fifth phase is due for completion in 2023.
The PV farm, located 50 km south of Dubai, is owned by the Dubai Electricity & Water Authority (DEWA). Other shareholders include Saudi Arabia's ACWA Power.
Shanghai Electric is the project's EPC contractor.
Shanghai Electric president XiaoRong Yi said: "We're delighted to work with the number one solar tracker systems provider and leading technology for bifacial yield gains worldwide.
"Furthermore, Nextracker has a robust supply chain which offers security to the Mohammed Bin Rashid Solar Park project and makes this an invaluable partnership for Shanghai Electric in the Middle East."
Nextracker CEO Dan Shugar said: "We are tremendously honoured to partner with Shanghai Electric Power Generation Group to help deliver the best performance outcomes for the Dubai Electricity & Water Authority.
"Shanghai Electric is one of the leading high-tech companies in China with over one hundred years of manufacturing legacy, and we are deeply privileged to be chosen for our technology. We look forward to exploring many ways to collaborate and partner in the future."
Saudi utility ACWA Power completed the signing of all financing agreements for the project earlier this month.
Shuaa Energy 3 PSC is the special purpose vehicle incorporated for the project, with 60% ownership in the hands of DEWA and the remaining 40% split between ACWA Power and Gulf Investment Corporation (GIC).
The solar plant will use bi-facial panels with tracking technology, at a capital cost of $564m.
The plant is contracted to produce energy at one of the lowest levelised cost of electricity (LCoE) rates, worldwide, at $17 per megawatt-hour.