AFC Energy, a UK-based provider of hydrogen fuel cell technology to generate clean off-grid energy, has started its new ammonia cracker technology platform, an innovative solution that the company said will revolutionise ammonia crackers by enabling them to produce green hydrogen at scale.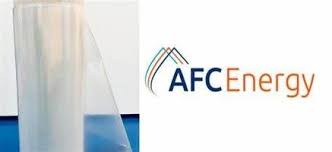 According to AFC Energy, its technology platform will help overcome challenges related to hydrogen generation, storage, and transport, and will pave the way for greater usage of green hydrogen in hard-to-abate industries that are seeking to decarbonise.
The company said the launch of the platform for ammonia crackers is the latest development in its Flex-Fuel strategy, designed to meet the growing need for low-cost, on-site hydrogen production, adding that it is in discussions with companies and industries ranging from ship owners, European utilities, OEMs, and industrial-scale hydrogen users, validating the emerging opportunities in this nascent industry.
Adam Bond, CEO of AFC Energy, stated: "AFC Energy's new ammonia cracking technology platform takes us into the hydrogen generation market facilitating renewed energy security and reliability. Clean ammonia is affirmed as a preferred means of transporting hydrogen to end users, particularly in Europe and Asia, and now AFC Energy is targeting these key markets to enable a faster, more widespread adoption of hydrogen where storage and transportation challenges might otherwise present short-term challenges."
In February 2023, technology company Amogy signed a Letter of Intent (LoI) and a lease with Sustainable Energy Catapult Centre to kick-start testing operations for its 200 kW ammonia-to-power platform in Norway. The platform, which relies on ammonia cracking technology, is said to offer a scalable, sustainable solution to decarbonising heavy-duty vehicles and supply chains by extracting hydrogen onboard for fuel in a hydrogen engine.