UK-based technology firm Getech's hydrogen subsidiary H2 Green has been awarded a two-year contract to plan a renewable hydrogen and ammonia hub at Shoreham port, on England's south coast.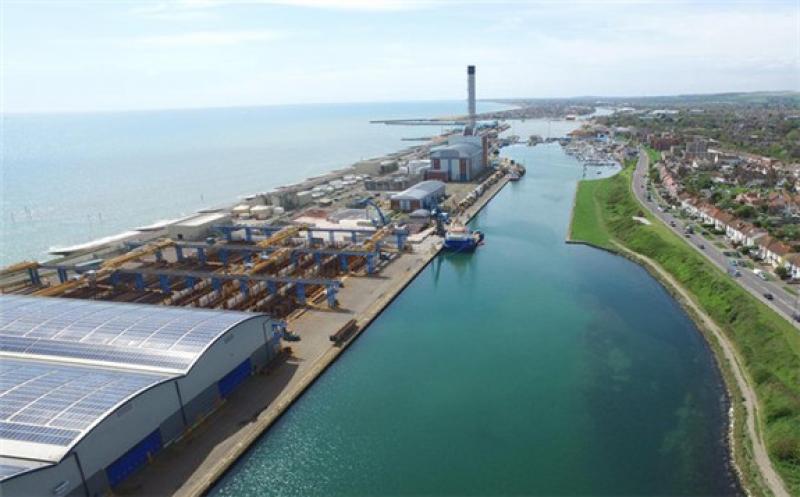 Plans for a green-hydrogen production, storage and refuelling facility include three distinct phases of development that Getech hopes will become a major base of ammonia and hydrogen fuels. The initial phase involves production of 400 kg/d of green hydrogen to power the port's forklifts and goods vehicles, reducing CO2 emissions by up to 45,000 t/yr.
Further development will increase the hydrogen production to 8 t/d and will aim to power up to 800 heavy goods vehicles (HGVs) entering the port each day, Getech said. The final phase includes the construction of an ammonia and hydrogen import and storage facility that can connect Shoreham to the low-carbon energy market and create a "green shipping corridor" that brings the port in line with the UN Cop 26 international marine decarbonisation initiatives.
The hub's hydrogen production may be increased to 15 t/d alongside a large ammonia import and storage facility, which could reduce the cost as it has a high energy density/kg and is easily stored. Just one daily shipment of ammonia to Shoreham could provide an alternative fuel source for HGV freight requirements in the region, Getech said.
On-site solar and wind arrays already power several key port functions at Shoreham. The solar array will increase to 5MW from 2.5MW by 2024 and this, combined with an existing 400 MWh/yr wind farm, will be used to power an electrolyser to produce the green hydrogen. The electrolyser will scale up from 1MW capacity to 20MW to match hydrogen requirements. Getech has also committed to a green power purchase agreement (PPA), if electricity is needed to back up the on-site renewable power sources.
The final investment decision for the project has been set for late 2022, with further details such as a phase timescale and projected cost to be revealed with the initial engineering proposal.