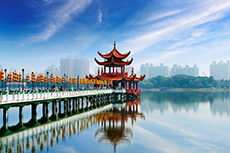 JERA Co., Ltd has announced the successful installation of all 47 wind turbine generators (WTGs) at the Formosa 2 offshore wind project off the coast of Miaoli County, Taiwan. With a total installed capacity of 376 MW, the project is poised to begin full scale generation to the grid.
As the largest shareholder since joining the Formosa 2 offshore wind project in 2020, JERA has played a leading role in the project, assembling an expert team with a growing reputation for offshore wind project construction and operation in the Asian market.
With the support of JERA, the project sponsors, the supply chain partners, and local stakeholders, Formosa 2 is steadily proceeding with commissioning work and achieving commercial operation later this year.
JERA's vision is to scale up its clean energy platform of renewables and low greenhouse gas thermal power, sparking sustainable development in Asia and around the world by 2035.
In the renewable energy sector, JERA continues to actively promote large scale offshore wind projects both in Japan and abroad to achieve sustainable growth in its corporate value.