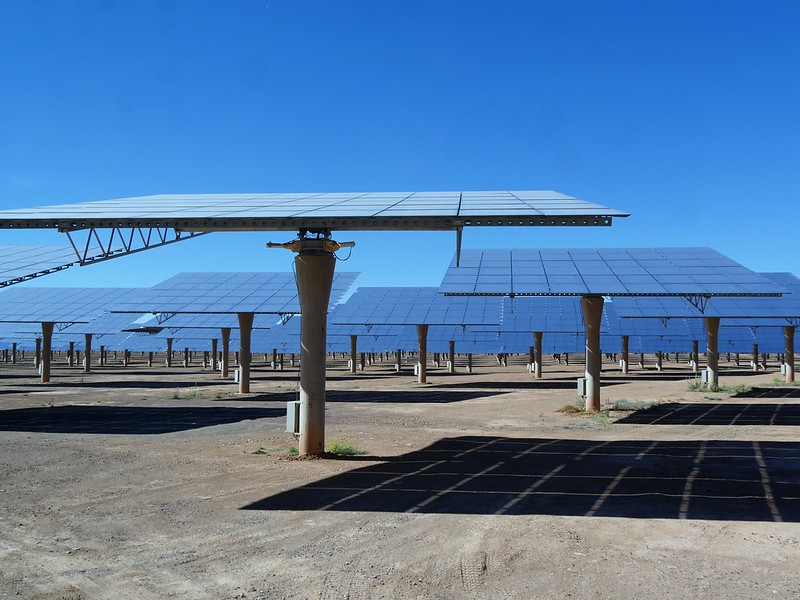 A solar photovoltaic power plant has just been inaugurated near the town of Tataouine, 531 km south-east of Tunis. The 10 MWp facility belongs to the Renewable Energy Company Eni-Etap (SEREE).
Tunisia's installed electricity capacity is increasing by 10 MW. This is thanks to a photovoltaic solar power plant that has just been inaugurated by the Renewable Energy Company En-Etap (SEREE) in Tataouine. This was in the presence of Neila Nouira Gonji, the Tunisian Minister of Industry, Energy and Mines. With an estimated annual capacity of 20 GWh, the plant was built under a public-private partnership (PPP) involving the Tunisian Company of Electricity and Gas (STEG) and the SEREE.
Seree is a joint venture between the Italian oil company Eni and the Tunisian state-owned Entreprise tunisienne d'activités pétrolières (ETAP). The Tataouine solar power plant is connected to the grid of the state-owned company STEG. Under a power purchase agreement (PPA), Seree will sell the electricity produced to STEG over a 20-year period.
According to Seree, its plant will be able to offset the emissions of 211,000 tonnes of CO2 equivalent over the next 20 years. Eni sees this project as part of its drive to become carbon neutral by 2050. "The initiative confirms Eni's contribution to the process of decarbonisation of the Tunisian energy system, as well as the company's commitment to achieving zero Scope 1, 2 and 3 emissions by 2050, in line with its medium and long-term strategy," says the Italian giant.
The group is implementing its decarbonisation strategy in several other African countries where it operates. In Angola, for example, Eni has formed the Solenova joint venture with state-owned Sonangol. Solenova is developing a project to install 50 MWp of solar photovoltaic panels near Caraculo, a town in Namibe province. In Algeria, the group is working with the national company for the research, production, transport, transformation and marketing of hydrocarbons (SONATRACH) to supply oil sites with solar photovoltaic energy.