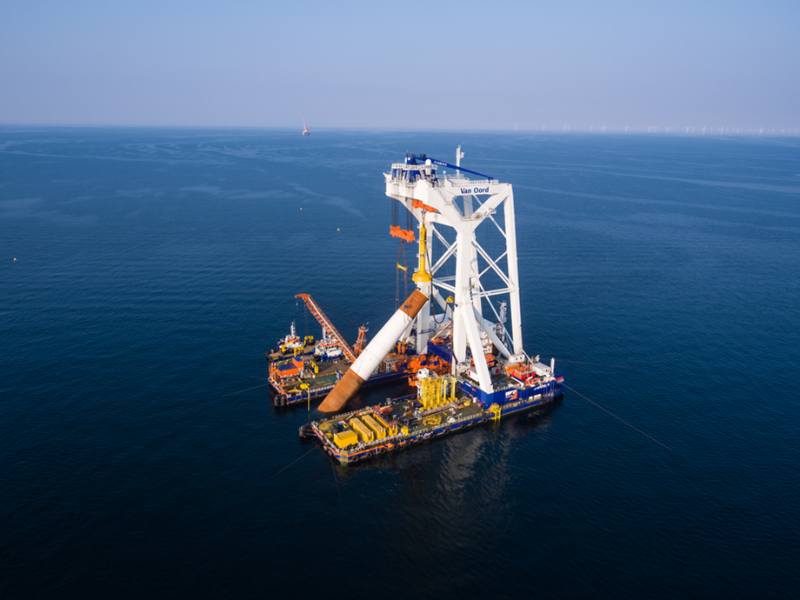 Image courtesy Baltic Power

Baltic Power has signed contracts for the manufacture, delivery and installation of offshore substations and foundations for its wind farm project located in the Baltic Sea.
Some foundation elements will be manufactured in Poland and by the end of this year Baltic Power hopes to have secured contracts for the main infrastructure and services elements necessary to start the construction, which is scheduled for 2024.
The wind turbine foundations will be steel piles, weighing up to 2.4 thousand tonnes and 120m in height, which will be driven into the seabed, up to a depth of 50m, by specialised vessels.
Monopile foundations will be supplied by Steelwind Nordenham. Belgian fabrication company Smulders will be responsible for supplying the transition pieces to join the foundations with the wind turbine generators. These specialist steel structures will also be partially manufactured at its facilities in Poland.
Baltic Power has allocated offshore transportation and installation of foundation components to Van Oord – an offshore contractor specialising in offshore wind farm installation – and its fleet of more than 60 vessels also includes those built specifically for work in the Baltic Sea.
Another scope of investment that has been secured through selected supplier contracts concerns the offshore substations.
According to Baltic Power, this is a key component of the offshore infrastructure. Over a 130km2 area of the Baltic Power wind farm, two substations will be built.
Through an internal cable network, these will receive the energy produced by more than 70 turbines with a minimum capacity of 14MW and then transmit via export cables to the onshore substation. Each offshore substation will be a 2.5 thousand-tonne steel structure standing on foundations and rising 20m above sea level.
"Entering the key phase of preparations, we are signing contracts for the main components of the farm's infrastructure necessary to carry out the project. The experience we have gained in building the supply chain for Baltic Power will be leveraged in similar future projects. We are seeking to be awarded a total of 11 licences for the construction of offshore wind farms in Poland and we will look for opportunities to implement such projects also in the Baltics," stressed Daniel Obajtek, president of the PKN ORLEN Management Board.
Suppliers Bladt Industries and Semco Maritime will be responsible for the engineering, procurement, fabrication and installation of the offshore substations.
The wind farm will be built up to 23km off the shore, near Łeba and Choczewo. When completed in 2026, the offshore wind farm will be able to supply up to more than 1,5 million households with clean energy.
As per the schedule, the joint venture project of the ORLEN Group and Northland Power will commence to generate zero-emission energy in 2026.