Transmission and distribution network operator SP Energy Networks has opened a new low voltage (LV) support room, which leverages data from smart meters and substations to pre-emptively spot faults on the electricity network.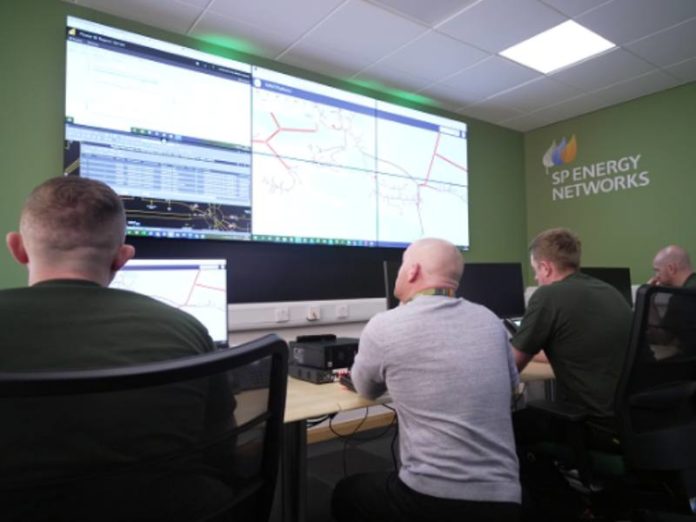 LV Support room. Courtesy SP Energy Networks.

The support room has been set up at the Cambuslang depot on the outskirts of Glasgow and uses advanced monitoring technology to provide real-time information on supplies across the operating area. It analyses data from across Central and Southern Scotland – covering areas like Ayrshire, Dumfries, Edinburgh and the Borders, Glasgow and Lanarkshire.
Accord to SP Energy, data produced by smart meters and electricity substations highlight where a potential fault may occur, helping engineers find exact locations where repairs are required, sometimes before power drops and customers are even aware of an issue.
Previously, engineers relied on customers identifying problems and calling the 105 hotline to report an outage and often it could mean digging holes in roads to locate the precise location of the fault and carry out a repair.
LV support room setup
The operator cites the room's setup, which enhances the way faults are located and understood.
LV monitors installed on the network – produced by engineering production firm EA Technology – send data back to the support room and provide real-time analysis of how the network is being used.
It aims to provide a picture of the potential impacts the predicted increase in electricity demand will bring as more and more people make the move to electric vehicles and heat pumps in the march to net zero.
There are also plans for the support room to become a 24/7 operation aiming to expand network coverage with the installation of additional monitoring equipment and enhanced smart meter data usage over the next five years.
The network operator has stated how this will enable them to maximise the existing network and identify areas where network upgrades would have the biggest impact.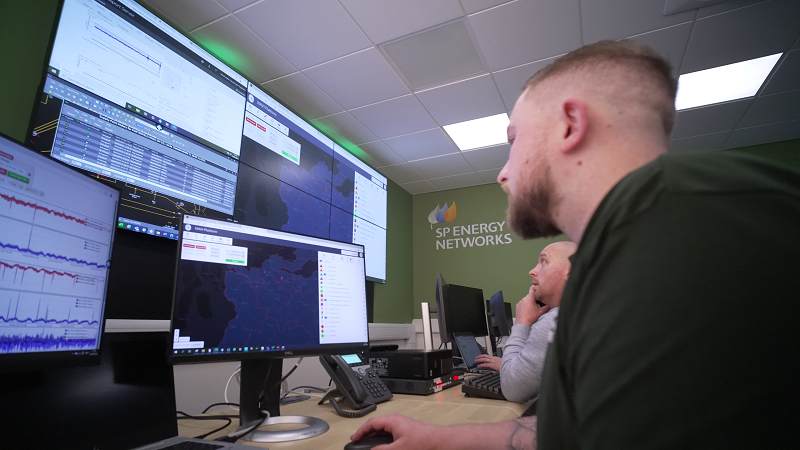 LV Support room. Courtesy SP Energy Networks.

Craig Arthur, SP distribution director (Central & Southern Scotland) at SP Energy Networks, stated: "Faults are an unavoidable part of any energy network and our LV Support Room…improves network performance, reduces network interruptions and reduces time off supply for our customers.
"And as more customers apply to connect electric vehicles and heat pumps, the cumulative demand on the electricity network increases significantly and can lead to new or larger infrastructure being required to service that demand. The LV Support Room means we now have a full picture of that demand and can use the data gathered to better inform investment decisions for the LV network – both in terms of where the investment is needed and crucially, when."
Dave A Roberts, commercial director at EA Technology, added: "Pre-fault identification opens up a whole new world to owners and operators of power networks, one where likely faults can be intercepted before they happen. We are seeing the monitoring of low voltage networks becoming more commonplace, partly driven by a need to understand changes in demand with the transition to decarbonised energy, but partly as ways to improve resilience at homes and businesses."
The LV Support Room was established as a permanent part of SP Energy Networks' operations following a trial in Cambuslang that identified 30 'pre-faulting' circuits.
This saved an estimated £60,000 ($70,107) in equipment damage, stopped unnecessary power cuts and reduced the amount of time customers were without electricity during repairs.