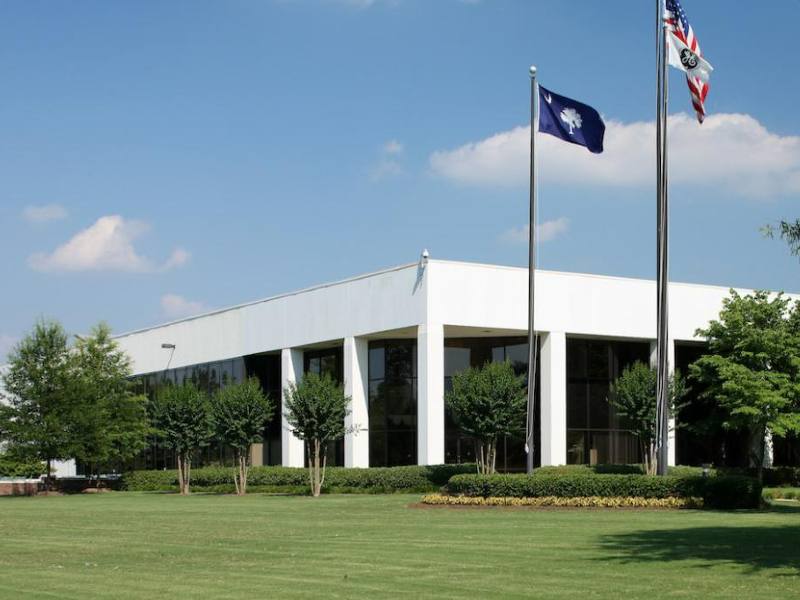 Top: GE's Global Technology Center, Greenville, S.C. Credit: GE Gas Power

GE will invest up to $5 million over the next two years to add a second manufacturing location for its aeroderivative units at the existing Global Technology Center in Greenville, South Carolina.
The site will add up to 25 skilled employees and will adopt lean methodologies across two new lines, which will start manufacturing aeroderivative units from the fourth quarter of 2022.
The second location will significantly increase its manufacturing capability at the Global Technology Center to support what GE believes is a growing market for aeroderivative turbine technology.
Aeroderivative turbines are smaller, mobile and modular simple cycle turbines and with quick start times, they are an important component for renewables balancing in grid systems. According to GE, this makes this an increasingly popular technology.
Edward Stefanik, general manager of the GE Greenville site said: "It's nice to have a North America manufacturing presence to go along with the European presence that we have," he says. "It really fits nicely into what we do every day, and we expect to see growth in North America."
"The niche these are trying to fill is the need for peakers, when you have high-volume renewables but need to support them," said Stefanik. "If you have additional load [demand], you bring the turbine online for a period of time, and then you turn it back off."
Clive Nickolay, CEO of GE Gas Power's Aeroderivative Business said in a statement: "Our Center in Greenville has been a key industrial and talent hub for GE over the last five decades. The trust in our team combined with shop capabilities and prior experience with LMS100 Aero units are key reasons we chose Greenville for this expansion, as well as the desire to produce these units closer to increased customer demand for the technology across the Americas."
GE's latest orders for aeroderivative technology
In March 2022, West Texas Gas ordered two GE LM2500XPRESS delivering approximately 60MW of power in total.
Each of the two LM2500XPRESS power packages comprises a GE LM2500 aeroderivative gas turbine modular package and emissions control system. These unit have the capability to start in 5 minutes or even less from cold iron.
Greek construction company TERNA SA also ordered a GE TM2500 aeroderivative gas turbine to support the summer peak power needs on the Island of Kos.
GE TM2500 can reach full power in less than 10 minutes. In Kos, due to the lack of natural gas, the 33.6MW unit will be fueled by light distillate provided by a tanker every 2-4 weeks and stored in large tanks. It will be then purified by a GE supplied liquid fuel module and stored in smaller tanks for use in the TM2500 gas turbine generator.