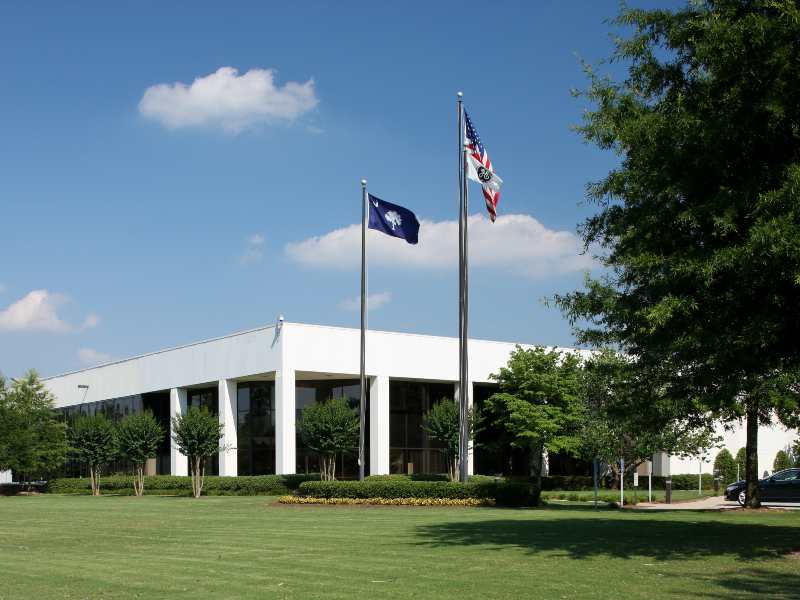 GE_GE Gas Turbine Technology Center in Greenville SC. Image credit: GE

GE Gas Power has secured $4.2 million in funding from the U.S. Department of Energy's Advanced Research Projects Agency-Energy (ARPA-E) to advance development of decarbonisation technologies.

The ARPA-E OPEN 2021 programme funds energy technologies that are too early for private-sector investment.

GE Gas Power's will use the funding for two projects, namely; 'Lifted-flame combustion for high-hydrogen reheat gas turbines' and 'Manufacturing high-yield investment castings with minimal energy.'

As part of these projects, GE will conduct research for gas turbine decarbonisation in close collaboration with industrial companies and educational institutions.

John Intile, vice president, engineering at GE Power, said in a statement: "GE is pleased that ARPA-E has recognized the value of developing alternative methods to boost the efficiency of gas turbines powered by fuel blends with high percentage of hydrogen, and the potential to completely disrupt current cycle time, producibility limits and energy requirements for investment castings of turbine components."

Lifted-flame combustion for high-hydrogen reheat gas turbines

With this project, GE Gas Power will investigate a novel lifted-flame combustion approach for advanced gas turbine engines powered by mixtures of natural gas and hydrogen; hydrogen does not produce carbon emissions when burned in a gas turbine.

Gas turbine combined cycle (GTCC) combustion technology is very mature in its present form, according to GE, and further gains in efficiency are likely to be incremental without game-changing technical and operating cycle advances.

This new technology and research aim to break the current, materials-limited upper bound efficiency barrier for new gas turbines and installed base retrofits and create a new GTCC growth trajectory—targeting net plant efficiencies of 67% or greater on a wide range of fuel compositions, all while meeting strict emissions standards.

This project will be executed at GE's Gas Turbine Technology Center in Greenville, South Carolina (pictured). The foundational testing of the technology will be conducted at the Atlanta-based Georgia Institute for Technology.

Manufacturing high-yield investment castings with minimal energy

This project will develop and combine key elements of casting technology including an innovative furnace development, as well as 3D printed additive ceramic mold technologies that will change the production of high-value metal components for gas turbines.

The new system could produce cast parts using up to 90% less energy than traditional methods, as well as provide improved quality, consistency, and yield, all at lower cost.

GE Gas Power will develop this solution in collaboration with DDM Systems, with technical support from the GE Global Research Center in Niskayuna, New York.