Siemens Gamesa has started the production of the first B115 blades at its facility in Aalborg, Denmark.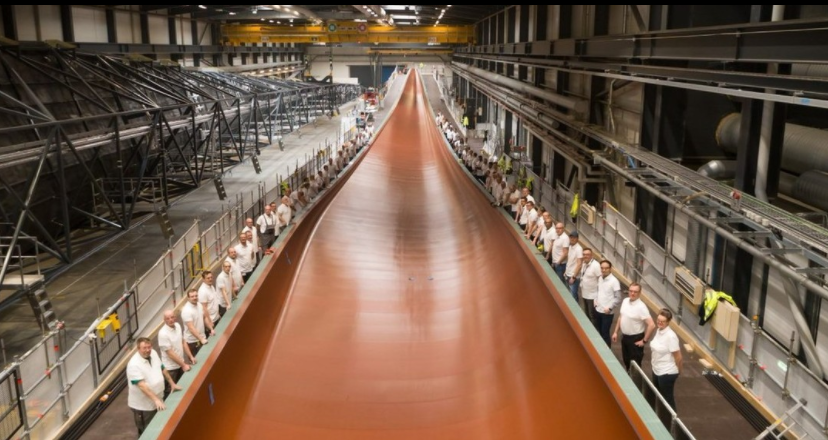 The first 115-metre blades produced in Aalborg will be tested on the SG 14-236 DD prototype offshore wind turbine that will be installed at the Østerild test center for large turbines later this year, Siemens Gamesa said.
The blades will also be tested on Siemens Gamesa's test stand in Aalborg.
Siemens Gamesa will produce the B115 blades as standard IntegralBlade, or using the company's RecyclableBlade solution.
The SG 14‑236 DD offshore wind turbine has a 236-metre diameter rotor, a 43,500 m2 swept area, and a capacity of up to 15 MW. The model is based on Siemens Gamesa's existing turbine – the SG 14-222 DD.
The 236-metre rotor with blades based on the IntegralBlade® technology will enable the SG 14-236 DD to produce more than 30 per cent Annual Energy Production (AEP) compared to the SG 11.0-200 DD, Siemens Gamesa said.
The SG 14-236 DD prototype is scheduled to be installed in 2022 and the model will be commercially available in 2024.
The turbine model has so far been selected as a preferred option for the 3.6 GW Norfolk Vanguard and Boreas wind farms offshore the UK, as well as for the MFW Bałtyk II and MFW Bałtyk III wind farms in the Polish Baltic Sea with a combined capacity of 1,440 MW.